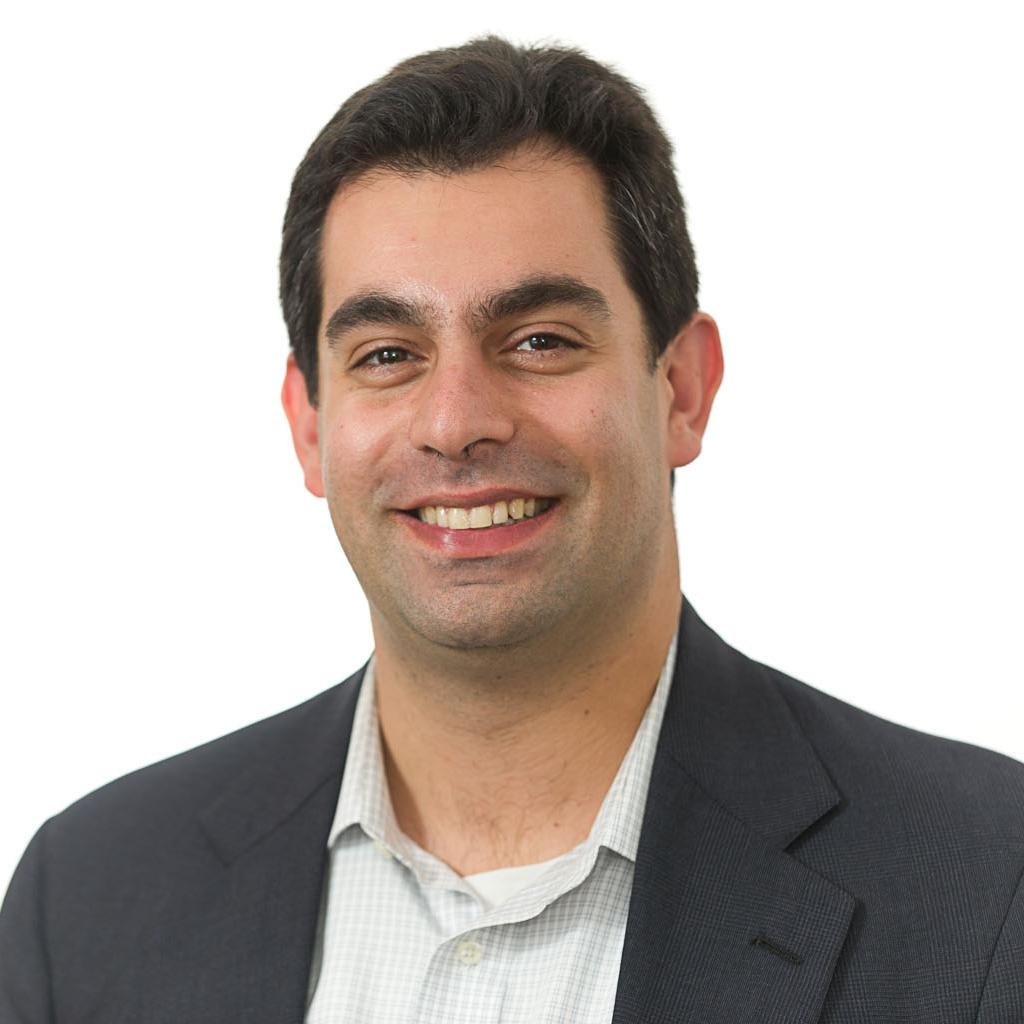 Look­ing for an­oth­er sign that the Re­pub­lic­an es­tab­lish­ment is hold­ing the up­per hand in con­tested GOP primar­ies? Mitt Rom­ney has been the most ef­fect­ive Re­pub­lic­an sur­rog­ate on the cam­paign trail this year.
Just re­view the res­ults: In races where he's en­dorsed 2014 can­did­ates fa­cing com­pet­it­ive primary chal­lenges, he's un­defeated so far. He was the star of a U.S. Cham­ber of Com­merce ad en­dors­ing Rep. Mike Simpson of Idaho that aired in mid-April, around the same time the con­gress­man pulled away from his tea-party-backed chal­lenger Bry­an Smith. He backed pe­di­at­ric neurosur­geon Mon­ica We­hby in the Ore­gon Sen­ate race, giv­ing the polit­ic­al out­sider a de­gree of es­tab­lish­ment cred­ib­il­ity. And he was one of the first Re­pub­lic­an of­fi­cials to jump on the Joni Ernst band­wag­on in Iowa, en­dors­ing the up­start Sen­ate can­did­ate when she was still lag­ging in the polls. (He's head­lining two events for Ernst on Fri­day in Ce­dar Rap­ids and Dav­en­port, his first cam­paign ral­lies of the cycle.)
While many politi­cians en­dorse can­did­ates who are safe bets to win primar­ies, the nor­mally risk-averse Rom­ney has eagerly put his repu­ta­tion on the line, back­ing can­did­ates in next month's primar­ies who face chal­len­ging odds. In Cali­for­nia, Neel Kashkari is vy­ing to fin­ish ahead of tea-party can­did­ate Tim Don­nelly in the gov­ernor's race, while Rom­ney-en­dorsed Nevada state Sen. Mark Hutchis­on is hop­ing to de­feat former Sen­ate can­did­ate Sue Lowden in the state's lieu­ten­ant gov­ernor's primary. In Col­or­ado, he weighed in on be­half of former Rep. Bob Beau­prez, run­ning in a com­pet­it­ive gubernat­ori­al primary. And Rom­ney just an­nounced sup­port for former Paul Ry­an aide Elise Stefanik, fa­cing well-fun­ded op­pos­i­tion run­ning for a New York con­gres­sion­al seat from GOP busi­ness­man Matt Do­heny.
"He's not afraid to make a choice. He sees a can­did­ate who he thinks will be good and have a shot at win­ning, he's go­ing to get in­volved," said Tom Rath, a long­time Rom­ney ad­viser who re­mains in touch with the former pres­id­en­tial nom­in­ee. "He's a very smart guy. He un­der­stands the pro­cess now, and sees the dif­fer­ence out­side val­id­a­tion can make if it's done the right away and it's done early enough."
The nor­mally risk-averse Rom­ney has eagerly put his repu­ta­tion on the line, back­ing can­did­ates who face chal­len­ging odds.
To be sure, Rom­ney's ef­fect­ive­ness stems more from the GOP es­tab­lish­ment's grow­ing suc­cess over grass­roots con­ser­vat­ives, more than his own in­di­vidu­al in­flu­ence. His favored can­did­ates in­clude many long­time al­lies, in­clud­ing Vir­gin­ia Sen­ate can­did­ate Ed Gillespie, Rom­ney's 2012 seni­or ad­viser; Vir­gin­ia state Del. Bar­bara Com­stock, a Rom­ney staffer in 2008; Cali­for­nia state Sen. Tony Strick­land, a former Rom­ney Cali­for­nia state chair­man run­ning for Con­gress; and Stefanik. But they also con­tain some up-and-com­ing pro­spects, like Ernst and We­hby, along with lead­ing Sen­ate chal­lengers like former Sen. Scott Brown in New Hamp­shire, Rep. Bill Cas­sidy in Louisi­ana, and Rep. Steve Daines in Montana.
Rom­ney's suc­cess­ful post­pres­id­en­tial cam­paign in­volve­ment is a re­mind­er that for all the tea-party in­flu­ence with­in the GOP, there's a "Rom­ney wing" of the party that's alive and well even past the can­did­ate's sell-by date. The Wash­ing­ton Post's Dan Balz wrote a thought-pro­vok­ing column in March, ar­guing that "some­what con­ser­vat­ive" voters make up the largest fac­tion with­in the party. "These voters like can­did­ates with gov­ern­ing ex­per­i­ence who have con­ser­vat­ive val­ues but do not push rad­ic­al policies and are op­tim­ist­ic about the coun­try. They re­ject cul­ture war­ri­ors," Balz wrote. It's a good de­scrip­tion of the can­did­ates Rom­ney has backed this elec­tion year.
In­deed, the lineup of Re­pub­lic­an Sen­ate can­did­ates in 2014 re­flects a de­gree of coun­try-club Re­pub­lic­an­ism, based on their bio­graph­ies, if not their ideo­logy. Three of the party's nom­in­ees have, like Rom­ney, ca­reer ex­per­i­ence with blue-chip con­sult­ing firms. In North Car­o­lina, Thom Tillis served as a part­ner at Price­Wa­ter­house­Coopers be­fore pur­su­ing a polit­ic­al ca­reer, first run­ning for of­fice to get a moun­tain-bike path built in his ho­met­own. Con­ser­vat­ive fa­vor­ites Ben Sas­se and Tom Cot­ton spent stints at McKin­sey & Com­pany, em­ploy­ing Rom­ney-like ca­reer tracks be­fore jump­ing in­to polit­ics.
Rom­ney him­self will be at­tend­ing a Na­tion­al Re­pub­lic­an Sen­at­ori­al Com­mit­tee fun­draiser on June 9 in New York, ac­cord­ing to The Wash­ing­ton Post. And later in the month, he's host­ing a re­treat on the fu­ture of Amer­ic­an lead­er­ship at his man­sion in Park City, Utah, in­vit­ing lead­ing pro­spect­ive con­tenders in 2016 to at­tend.
"Mitt's the closest thing we have to a party eld­er right now, someone who's been through the fire. His stature is pres­id­en­tial, and I think people miss that," said Rath. "He lost an elec­tion, but he didn't lose in­terest. He really does have con­cern about the dir­ec­tion the coun­try's headed."
What We're Following See More »
CNN/ORC
Clinton Ahead by 13 in Early Going
10 minutes ago
THE LATEST
"As Donald Trump captures the mantle of presumptive Republican nominee, a new poll finds he begins his general election campaign well behind Democratic front-runner Hillary Clinton. The new CNN/ORC Poll, completed ahead of Trump's victory last night, found Clinton leads 54% to 41%, a 13-point edge over the New York businessman, her largest lead since last July. Clinton is also more trusted than Trump on many issues voters rank as critically important, with one big exception. By a 50% to 45% margin, voters say Trump would do a better job handling the economy than Clinton would."
ACCEPT OR RESIST?
Wall Street Journal, Kristol Reflect Schism on the Right
18 minutes ago
WHY WE CARE
In an editorial, the Wall Street Journal sets out to relieve conservatives of the temptation to back a third-party candidate over Donald Trump. "The thought is more tempting this year than most, but it's still hard to see how this would accomplish more than electing Hillary Clinton and muddling the message from a Trump defeat. ... The usual presidential result is that the party that splinters hands the election to the other, more united party." But in the Weekly Standard, Bill Kristol is having none of it: "Serious people, including serious conservatives, cannot acquiesce in Donald Trump as their candidate. ... Donald Trump should not be president of the United States. The Wall Street Journal cannot bring itself to say that. We can say it, we do say it, and we are proud to act accordingly."
NOT WELL FOR THE GOP
The Trump Triumph: How's It Playing?
1 hours ago
WHY WE CARE
Nate Cohn, New York Times: "There have been 10-point shifts over the general election season before, even if it's uncommon. But there isn't much of a precedent for huge swings in races with candidates as well known as Mr. Trump and Mrs. Clinton. A majority of Americans may not like her, but they say they're scared of him."
Roger Simon, PJ Media: "He is particularly fortunate that his opposition, Hillary Clinton, besides still being under threat of indictment and still not having defeated Bernie Sanders (go figure), is a truly uninspiring, almost soporific, figure. ... She's not a star. Trump is. All attention will be on him in the general election. The primaries have shown us what an advantage that is. What that means for American politics may not all be good, but it's true."
The editors, The Washington Examiner: "At the very least, Trump owes it to the country he boasts he will 'make great again' to try to demonstrate some seriousness about the office he seeks. He owes this even to those who will never consider voting for him. He can start by swearing off grand displays of aggressive and apparently deliberate ignorance. This is not too much to ask."
FOLLOWS UNITEDHEALTH
Humana Will Also Exit Obamacare Exchanges
1 hours ago
THE LATEST
Humana announced it plans to "exit certain statewide individual markets and products 'both on and off [Obamacare] exchange,' the insurer said in its financial results released Monday." The company also said price hikes may be forthcoming, "commensurate with anticipated levels of risk by state." Its individual-market enrollment was down 21% in the first quarter from a year ago.
'PRESUMPTIVE NOMINEE'
Priebus Asks Party to Unite Behind Trump
13 hours ago