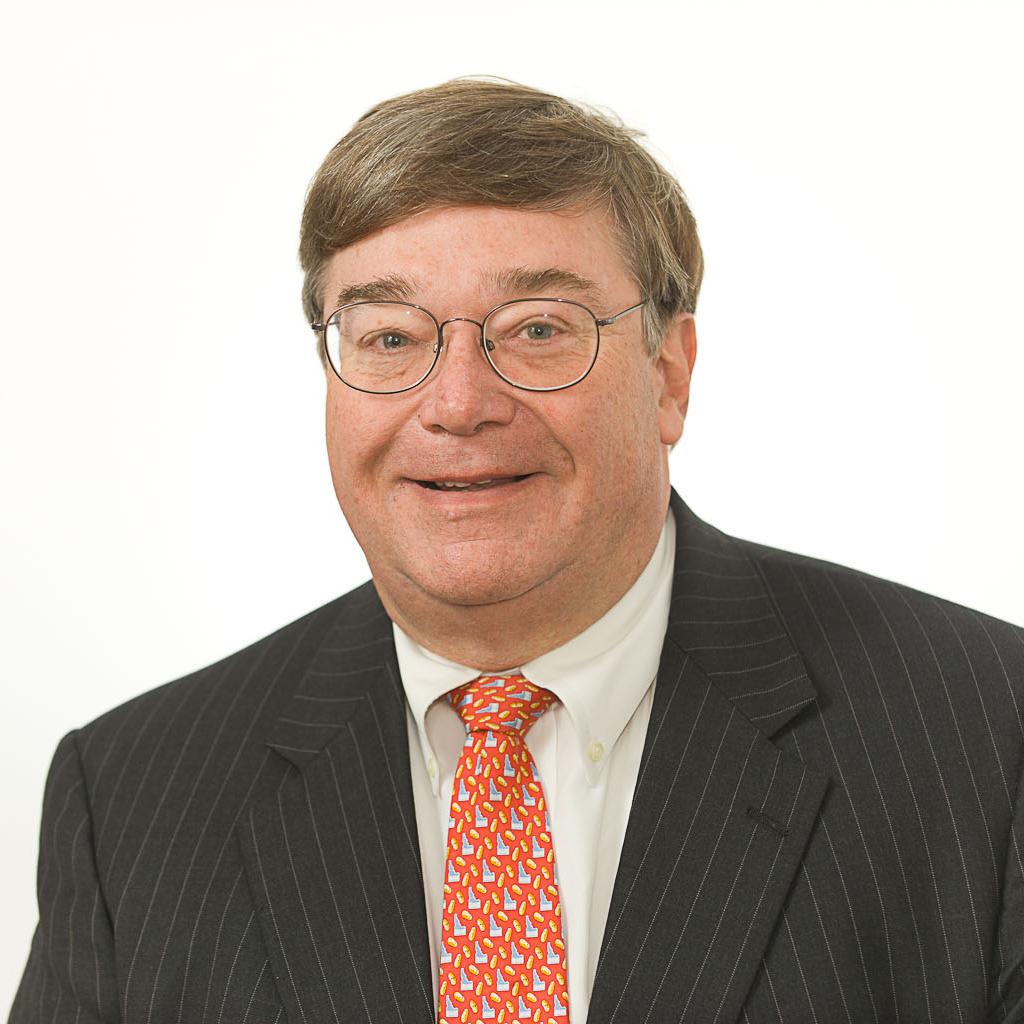 April 21, 2014, 4:03 p.m.
Lead­ing up to last year's Sen­ate de­bate and the even­tu­al pas­sage of com­pre­hens­ive im­mig­ra­tion re­form, GOP Sen­ate lead­ers and party strategists were privately ar­guing that fail­ure to do something real on im­mig­ra­tion re­form, while not ne­ces­sary to cap­tur­ing a ma­jor­ity in 2014, was ex­tremely im­port­ant for 2016.
They em­phas­ized that there was a need to get the is­sue off the table dur­ing this Con­gress and to at least be­gin to re­duce the per­cep­tion that Re­pub­lic­ans are anti-His­pan­ic and anti-im­mig­rant. They re­cog­nized that the Re­pub­lic­an Party was in­creas­ingly be­ing seen among many as a party for old, white men — a demo­graph­ic that is de­creas­ing, not in­creas­ing, as a share of the elect­or­ate.
In the states with pivotal 2016 Sen­ate races — not to men­tion pres­id­en­tial battle­ground states — Re­pub­lic­ans are fight­ing in much tough­er ter­rain than they are this midterm elec­tion. Get­ting bur­ied with the Latino vote is noth­ing less than a pre­scrip­tion for a dis­aster. In 2012, Mitt Rom­ney garnered only 27 per­cent of the His­pan­ic vote, and the na­tion­al Re­pub­lic­an vote for Con­gress man­aged only 3 points bet­ter among His­pan­ics. As re­cently as 2004, Pres­id­ent George W. Bush won 44 per­cent of the Latino vote and oh, by the way, got reelec­ted.
It is in­creas­ingly likely that Re­pub­lic­ans will do well in this year's midterm elec­tions not be­cause of who they are, but be­cause of who they are not. They are not Pres­id­ent Obama's party; they are not the party that passed the Af­ford­able Care Act. Giv­en that the Sen­ate ma­jor­ity will largely be de­term­ined this year in states where as­so­ci­ation with Obama and his sig­na­ture le­gis­lat­ive achieve­ment are the polit­ic­al kiss of death, it's both the map and the mood that are giv­ing Demo­crats a tough time this year. In Novem­ber, Re­pub­lic­ans have the ad­di­tion­al ad­vant­age of fa­cing a smal­ler midterm elect­or­ate, one that is older, whiter, more con­ser­vat­ive, and more Re­pub­lic­an than the sub­stan­tially lar­ger and more di­verse elect­or­ate that we of­ten see in pres­id­en­tial years.
Re­pub­lic­ans can af­ford to be com­pla­cent about the House, which is more com­part­ment­al­ized in­to ideo­lo­gic­al and par­tis­an cul-de-sacs (both Demo­crat­ic and Re­pub­lic­an). This is a res­ult of both re­dis­trict­ing and pop­u­la­tion-sort­ing that trans­formed an elect­or­ate that voted 59.2 mil­lion Demo­crat­ic to 57.9 mil­lion Re­pub­lic­an in the na­tion­al pop­u­lar vote for the House in­to a cham­ber com­prised of 234 Re­pub­lic­an seats to 201 Demo­crat­ic seats.
The Sen­ate map looks very dif­fer­ent. Only one Re­pub­lic­an-held seat this year is in a state Obama car­ried, that of Susan Collins in Maine, who is a lock for reelec­tion. With 14 of the GOP seats in states Rom­ney won — not a par­tic­u­larly high bar for the party to pass — Re­pub­lic­ans aren't de­fend­ing many vul­ner­able seats. In 2016, when Re­pub­lic­ans will have 24 seats up, sev­en are in states pre­vi­ously won by Obama; five are these sev­en are in states he won by 5 points or more. The re­main­ing 17 are in Rom­ney states. Con­versely, no seats held by Demo­crats are in states that Rom­ney won in 2016. (The map flips again in 2018, when Demo­crats have 25 seats up, five in Rom­ney states, while the GOP has only eight seats up, just one in an Obama state.)
The Demo­crat­ic chal­lenge is more im­me­di­ate. In re­cent weeks, many Demo­crats have been de­lud­ing them­selves in­to think­ing that they have turned the corner in terms of re­du­cing the ra­dio­activ­ity of the ACA in this year's elec­tions by tout­ing the more than 8 mil­lion people who have thus far signed up for Obama­care. Un­for­tu­nately for the party, there is very little sur­vey evid­ence sug­gest­ing that this is the case. At best, only a few polls in­dic­ate that Demo­crats are warm­ing a bit to the law, but there ap­pears to be no move­ment among in­de­pend­ents, for­get Re­pub­lic­ans.
Second, the 8 mil­lion sign-ups sounds great, but keep in mind that this num­ber rep­res­ents only 2.5 per­cent of our pop­u­la­tion of 313.9 mil­lion. What's more, few of these sign-ups are in the 10 states that will de­cide wheth­er Demo­crats main­tain their ma­jor­ity. What hap­pens in the oth­er 40 states this Novem­ber is pretty ir­rel­ev­ant to the con­test for the Sen­ate; they either have no Sen­ate races this year or have largely un­con­tested races.
Obama's Gal­lup job-ap­prov­al rat­ing in his just-com­pleted 21st quarter in of­fice (from 44,167 in­ter­views, taken Jan. 21-April 19) is just 42.4 per­cent, not much bet­ter than the 41.2 per­cent in the 20th quarter. At this point, his ap­prov­al rat­ings stand be­low that of Pres­id­ents Clin­ton, Re­agan, and Eis­en­hower, and re­main bet­ter than George W. Bush and Nix­on. At this point in his pres­id­ency, Bush was plum­met­ing from rough par­ity with where Obama was a couple of months ago on his way to just 25 per­cent at the end of his second term. Ob­vi­ously, whatever Obama's na­tion­al num­bers are like, his num­bers in the key Sen­ate race states are much worse.
Al­though the Sen­ate did pass com­pre­hens­ive im­mig­ra­tion re­form last year, the chances of any kind of sig­ni­fic­ant re­form passing the House this year are low at best. Op­tim­ists hope that in June or Ju­ly, after many Re­pub­lic­an in­cum­bents have their primar­ies be­hind them, or pos­sibly in a lame-duck ses­sion after the elec­tion, the House will take up the is­sue. The smart money is against that hap­pen­ing.
First, the votes just don't seem to be there. Second, House Re­pub­lic­an in­siders, even those who privately would like to see a bill pass, are pess­im­ist­ic be­cause many in their ranks do not trust that Obama and the Demo­crats won't hang them out to dry. Their fear is that even if the House passed something, which would un­doubtedly cre­ate enorm­ous di­vi­sions and polit­ic­al prob­lems in their con­ser­vat­ive base, they have little con­fid­ence that Demo­crats wouldn't move the goal­posts on them, leav­ing the GOP with no pro­gress on im­mig­ra­tion re­form but hav­ing a badly di­vided party. Their sus­pi­cion, cor­rect or not, is that Demo­crats would rather have a club to beat Re­pub­lic­ans with than really ad­dress the im­mig­ra­tion prob­lem. Para­noid or not, this is an ex­ample of how the fun­da­ment­al lack of trust between the lead­ers on each side gets in the way of solv­ing prob­lems.
The bot­tom line is that while Re­pub­lic­ans will prob­ably do very well this Novem­ber, with bet­ter than an even-money chance of win­ning a Sen­ate ma­jor­ity and a lock on hold­ing the House, the GOP will still emerge with a demo­graph­ic and polit­ic­al mill­stone that they will have to con­tend with in 2016.
What We're Following See More »
BACKING OUT ON BERNIE
Trump Won't Debate Sanders After All
2 days ago
THE LATEST
Trump, in a statement: "Based on the fact that the Democratic nominating process is totally rigged and Crooked Hillary Clinton and Deborah Wasserman Schultz will not allow Bernie Sanders to win, and now that I am the presumptive Republican nominee, it seems inappropriate that I would debate the second place finisher. ... I will wait to debate the first place finisher in the Democratic Party, probably Crooked Hillary Clinton, or whoever it may be."
AKNOWLEDGING THE INEVITABLE
UAW: Time to Unite Behind Hillary
4 days ago
THE DETAILS
"It's about time for unity," said UAW President Dennis Williams. "We're endorsing Hillary Clinton. She's gotten 3 million more votes than Bernie, a million more votes than Donald Trump. She's our nominee." He called Sanders "a great friend of the UAW" while saying Trump "does not support the economic security of UAW families." Some 28 percent of UAW members indicated their support for Trump in an internal survey.
AP KEEPING COUNT
Trump Clinches Enough Delegates for the Nomination
4 days ago
THE LATEST
"Donald Trump on Thursday reached the number of delegates needed to clinch the Republican nomination for president, completing an unlikely rise that has upended the political landscape and sets the stage for a bitter fall campaign. Trump was put over the top in the Associated Press delegate count by a small number of the party's unbound delegates who told the AP they would support him at the convention."
TRUMP FLOATED IDEA ON JIMMY KIMMEL'S SHOW
Trump/Sanders Debate Before California Primary?
4 days ago
CAMPAIGNS INJECTED NEW AD MONEY
California: It's Not Over Yet
4 days ago
THE LATEST
"Clinton and Bernie Sanders "are now devoting additional money to television advertising. A day after Sanders announced a new ad buy of less than $2 million in the state, Clinton announced her own television campaign. Ads featuring actor Morgan Freeman as well as labor leader and civil rights activist Dolores Huerta will air beginning on Fridayin Fresno, Sacramento, and Los Angeles media markets. Some ads will also target Latino voters and Asian American voters. The total value of the buy is about six figures according to the Clinton campaign." Meanwhile, a new poll shows Sanders within the margin of error, trailing Clinton 44%-46%.