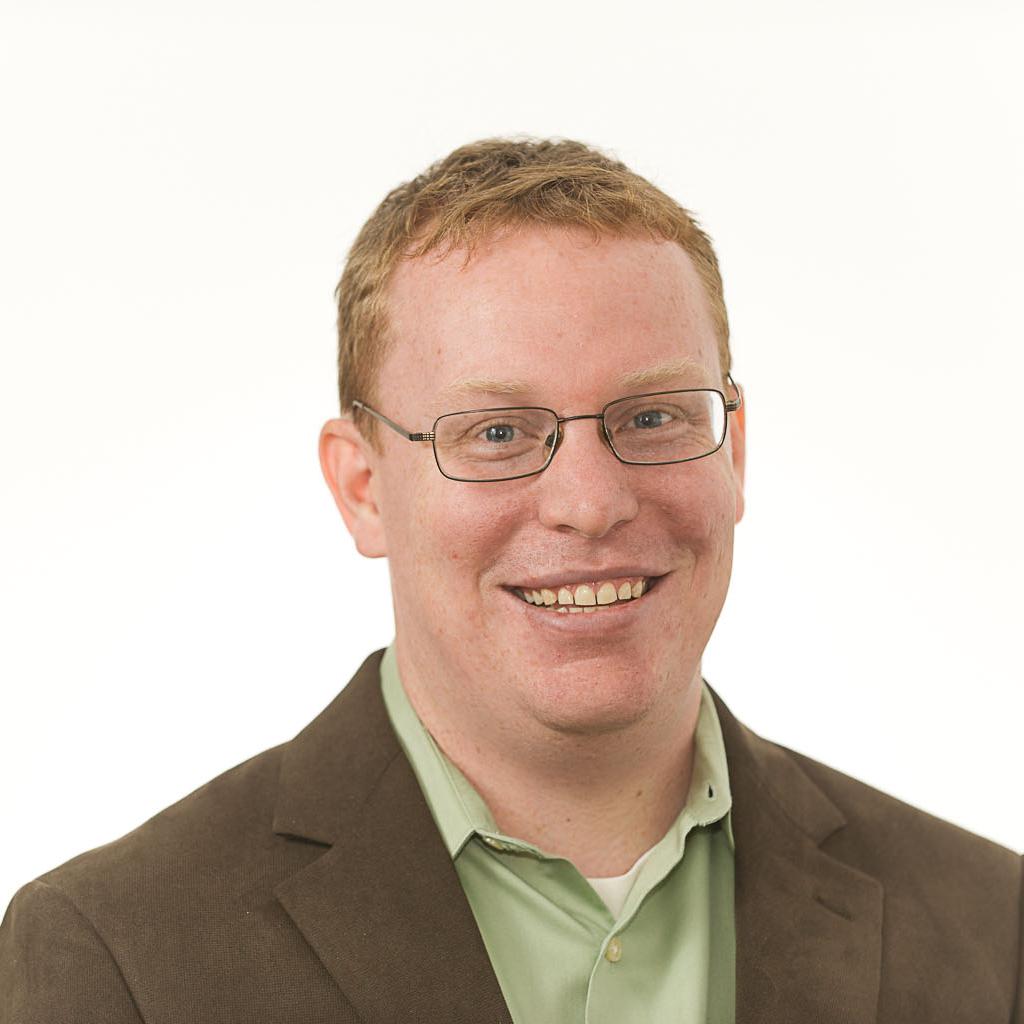 The Re­pub­lic­an Party's path to a Sen­ate ma­jor­ity this year lies mostly in a hand­ful of red, largely South­ern states. But no Sen­ate race in 2014 is poised to say more about the GOP's fu­ture — in 2016 and bey­ond — than the one in Col­or­ado.
The Centen­ni­al State ar­rived late on the midterm map, be­com­ing a mar­quee con­test only after Rep. Cory Gard­ner, who last year pub­licly passed on a cam­paign, re­versed him­self and entered the race against Demo­crat­ic Sen. Mark Ud­all. And as a pickup op­por­tun­ity for Re­pub­lic­ans, it still ranks be­low prime tar­gets like South Dakota, West Vir­gin­ia, Arkan­sas, and Louisi­ana.
But claim­ing vic­tory in a con­ser­vat­ive state like Arkan­sas re­quires the GOP to per­form well with the kind of white, work­ing-class voters who already over­whelm­ingly lean right. Col­or­ado is dif­fer­ent; if Gard­ner wants to win there, he'll have to as­semble a more di­verse co­ali­tion of sup­port­ers — the type of ra­cially di­verse, well-edu­cated voters the party's next pres­id­en­tial nom­in­ee will need to win the White House in 2016.
It's a chal­lenge few Re­pub­lic­an can­did­ates have met of late, either at the pres­id­en­tial level or in Sen­ate races. With the ex­cep­tion of 2010, no GOP Sen­ate can­did­ate had de­feated a Demo­crat­ic can­did­ate in a blue state — either against an in­cum­bent or in an open-seat battle — since Mel Mar­tinez's 2004 vic­tory in Flor­ida. Then came the last midterm races. That year, three Re­pub­lic­ans won on tra­di­tion­ally Demo­crat­ic turf — Pat Toomey in Pennsylvania, Ron John­son in Wis­con­sin, and Mark Kirk in Illinois.
Party strategists are con­fid­ent this midterm year will look a lot like the last one, the kind of wave that would carry a can­did­ate like Gard­ner to vic­tory. But in 2010 Re­pub­lic­ans failed to win against Demo­crat­ic Sen. Mi­chael Ben­net be­cause their nom­in­ee — a loc­al dis­trict at­tor­ney named Ken Buck — held an ar­ray of ex­treme po­s­i­tions on so­cial is­sues. In a de­bate, for in­stance, he com­pared be­ing gay to al­co­hol­ism.
What makes Gard­ner's can­did­acy in­triguing, and why Col­or­ado is such a good test case for fu­ture races, is his ap­par­ent de­term­in­a­tion not to fall in­to the same trap. Shortly after an­noun­cing his can­did­acy, Gard­ner re­nounced his sup­port for "per­son­hood" le­gis­la­tion, which would grant fer­til­ized eggs the same leg­al pro­tec­tions as people. The con­gress­man said he did so be­cause he came to real­ize that such a law would also ban some types of con­tra­cep­tion.
Demo­crats de­ride Gard­ner's switch as one born not of con­vic­tion but polit­ic­al op­por­tunism; re­gard­less, there's little doubt that op­pos­ing such a meas­ure is help­ful in the state: Col­or­ado voters over­whelm­ingly re­jec­ted a bal­lot ini­ti­at­ive on per­son­hood in 2010.
"Ken Buck had the lead go­ing in­to Oc­to­ber, and he ended up los­ing be­cause he said some things that made him un­ac­cept­able to enough Re­pub­lic­an and un­af­fili­ated wo­men in the sub­urbs that they voted for Sen­at­or Ben­net," said Dick Wadhams, a GOP strategist in Col­or­ado.
So­cial is­sues, es­pe­cially abor­tion rights and ac­cess to con­tra­cep­tion, have been a ma­jor part of the Demo­crat­ic play­book in blue states, and by and large the tac­tic has been ef­fect­ive. Ud­all's cam­paign has made clear in the early go­ing that it will con­tin­ue to pound Gard­ner's po­s­i­tion on per­son­hood le­gis­la­tion even after his re­versal.
"Con­gress­man Gard­ner's ef­forts to hide his real agenda from Col­oradans is af­firm­a­tion of what we've been say­ing all along, that he doesn't share main­stream Col­or­ado val­ues," said Chris Har­ris, spokes­man for the cam­paign. "Voters will see that he's not who he says he is."
Gard­ner's cam­paign, for its part, is fo­cus­ing on is­sues like the eco­nomy and Obama­care. Lately it's also pushed Ud­all on wheth­er he backs a pos­sible statewide meas­ure to ban the drilling pro­cess known as frack­ing, a meas­ure that puts the sen­at­or between his lib­er­al base and main­stream voters.
What We're Following See More »
LEGACY PLAY
Sanders and Clinton Spar Over … President Obama
8 hours ago
WHY WE CARE
President Obama became a surprise topic of contention toward the end of the Democratic debate, as Hillary Clinton reminded viewers that Sanders had challenged the progressive bona fides of President Obama in 2011 and suggested that someone might challenge him from the left. "The kind of criticism that we've heard from Senator Sanders about our president I expect from Republicans, I do not expect from someone running for the Democratic nomination to succeed President Obama," she said. "Madame Secretary, that is a low blow," replied Sanders, before getting in another dig during his closing statement: "One of us ran against Barack Obama. I was not that candidate."
THE 1%
Sanders's Appeals to Minorities Still Filtered Through Wall Street Talk
9 hours ago
WHY WE CARE
It's all about the 1% and Wall Street versus everyone else for Bernie Sanders—even when he's talking about race relations. Like Hillary Clinton, he needs to appeal to African-American and Hispanic voters in coming states, but he insists on doing so through his lens of class warfare. When he got a question from the moderators about the plight of black America, he noted that during the great recession, African Americans "lost half their wealth," and "instead of tax breaks for billionaires," a Sanders presidency would deliver jobs for kids. On the very next question, he downplayed the role of race in inequality, saying, "It's a racial issue, but it's also a general economic issue."
DIRECT APPEAL TO MINORITIES, WOMEN
Clinton Already Pivoting Her Messaging
10 hours ago
WHY WE CARE
It's been said in just about every news story since New Hampshire: the primaries are headed to states where Hillary Clinton will do well among minority voters. Leaving nothing to chance, she underscored that point in her opening statement in the Milwaukee debate tonight, saying more needs to be done to help "African Americans who face discrimination in the job market" and immigrant families. She also made an explicit reference to "equal pay for women's work." Those boxes she's checking are no coincidence: if she wins women, blacks and Hispanics, she wins the nomination.
WEEKEND DATA DUMP
State to Release 550 More Clinton Emails on Saturday
18 hours ago
THE LATEST
Under pressure from a judge, the State Department will release about 550 of Hillary Clinton's emails—"roughly 14 percent of the 3,700 remaining Clinton emails—on Saturday, in the middle of the Presidents Day holiday weekend." All of the emails were supposed to have been released last month. Related: State subpoenaed the Clinton Foundation last year, which brings the total number of current Clinton investigations to four, says the Daily Caller.