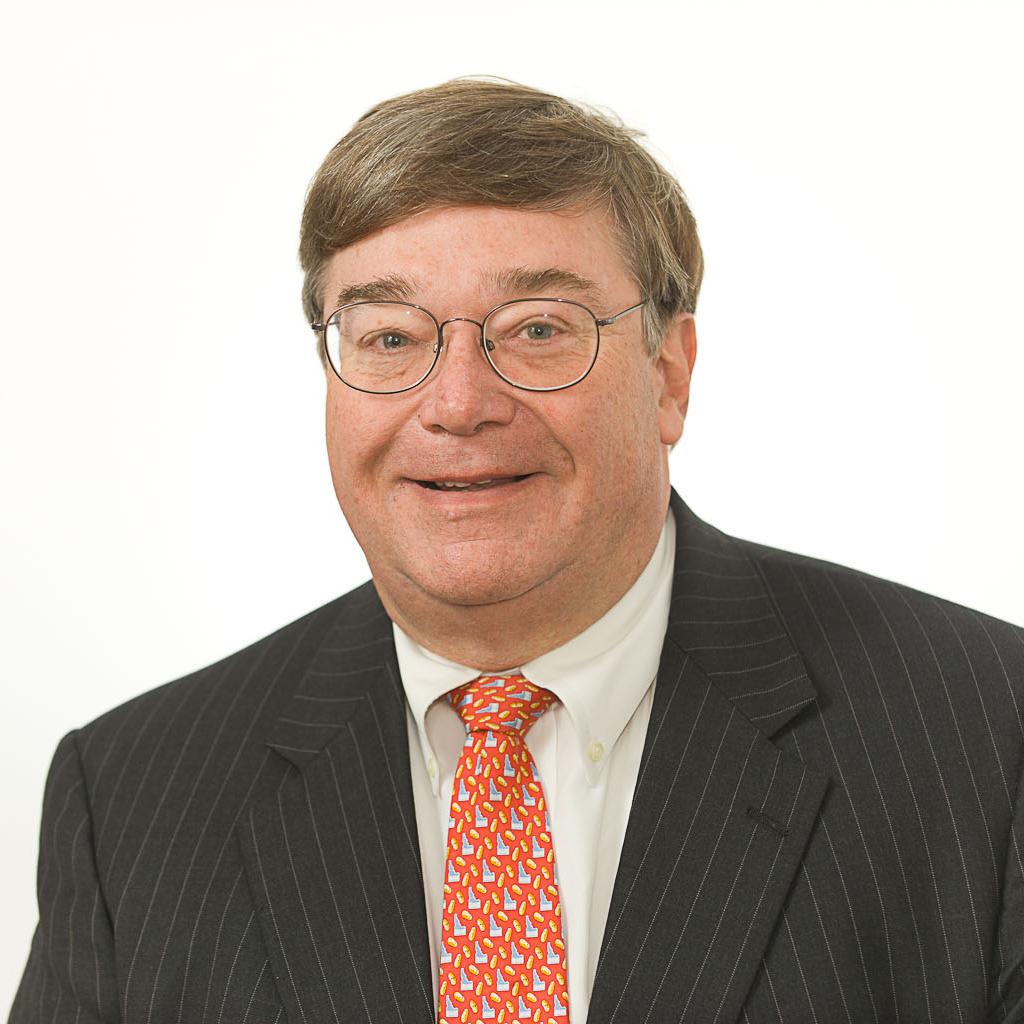 March 17, 2014, 3:27 p.m.
Polit­ic­al afi­cion­ados like to look at elec­tions the same way sports fans fill out their NCAA bas­ket­ball brack­ets, as­semble a fantasy foot­ball team, or play ro­tis­ser­ie base­ball.
The real im­port is what the fi­nal gov­ern­ing con­fig­ur­a­tion will be after Elec­tion Day: Which party will con­trol the House? Who will hold a ma­jor­ity in the Sen­ate? What will Con­gress look like for the re­mainder of Pres­id­ent Obama's term? What kind of re­la­tion­ship will Obama have with Con­gress? How much polit­ic­al clout will the pres­id­ent have? Ul­ti­mately, these are the ques­tions that really mat­ter.
With this in mind, here are six as­sump­tions that seem reas­on­ably safe over the next few years.
1. The first, and the safest, is that the House will re­main in Re­pub­lic­an hands in 2016 and, quite likely, at least un­til 2022. After the 2020 decen­ni­al census and sub­sequent re­ap­por­tion­ment and re­dis­trict­ing in 2021, all will be re­vis­ited again, but it would take some pro­found polit­ic­al de­vel­op­ments for Re­pub­lic­ans' hold on the cham­ber to change be­fore then. Re­dis­trict­ing isn't the only reas­on for what has happened in the House, but it ex­plains it well enough. The biggest ques­tion about 2014 is wheth­er the GOP will score a net gain of eight seats or more, something that Cook Polit­ic­al Re­port House Ed­it­or Dav­id Wasser­man points out would res­ult in Re­pub­lic­ans hold­ing their largest over­all share of House seats since the 267-163 seat ma­jor­ity they held in the 71st Con­gress. (It would take a 33-seat gain for Re­pub­lic­ans to best that Con­gress and hit their all-time high).
2. The Sen­ate—cur­rently split among 55 Demo­crats and 45 Re­pub­lic­ans—will be very closely di­vided after the 2014 elec­tion and could swing to the oth­er side in 2014 and again in 2016. It's hard to see how the GOP doesn't score a net gain of at least four seats, shav­ing the Demo­crat­ic ma­jor­ity to 51 seats. At the oth­er ex­treme, it would not be im­possible for Re­pub­lic­ans to score a net gain of sev­en or eight seats, giv­ing the GOP a 52-48 ma­jor­ity, or even one of 53-47. The odds are high after this elec­tion that the ma­jor­ity party will have 53 seats or less, but it is im­port­ant to re­mem­ber that in 2016, the shoe will be on the oth­er foot in terms of seat ex­pos­ure. This year, Demo­crats have 21 seats up, com­pared with 15 for Re­pub­lic­ans; in 2016, the GOP will have 24 seats up, while Demo­crats will only have 10. It's not im­plaus­ible that Re­pub­lic­ans could pick up a ma­jor­ity in 2014 only to lose it again in 2016, with the Sen­ate tee­ter­ing on the edge for the fore­see­able fu­ture.
3. Pres­id­ent Obama's job-ap­prov­al rat­ings are very likely to re­main pretty much where they are today, which means he will be run­ning pretty low on polit­ic­al cap­it­al. His ap­prov­al gen­er­ally os­cil­lates between 38 and 46 per­cent in most polls, with dis­ap­prov­al usu­ally between 50 and 54 per­cent (look­ing only at polls us­ing live in­ter­view­ers). Obama's ap­prov­al rat­ings have ranged from as low as 38 per­cent in Fox and oc­ca­sion­al Gal­lup nightly track­ing to as high as 46 per­cent in polling by ABC News/Wash­ing­ton Post, CBS News/New York Times, and at times, Gal­lup. Most of­ten, the pres­id­ent's ap­prov­al rat­ing runs around 41 per­cent, as NBC News/Wall Street Journ­al and the most re­cent CBS/NYT poll found. Obama's dis­ap­prov­al num­bers have run from as low as 47 per­cent in older CBS News polls to as high as 54 per­cent in NBC/WSJ's and Fox's polling (there is a Bloomberg News poll that was something of an out­lier that showed 48 per­cent for both ap­prov­al and dis­ap­prov­al of the pres­id­ent). The most re­cent (March 14-16) Gal­lup track­ing shows 40 per­cent ap­prov­al, 55 per­cent dis­ap­prov­al. If Obama were a stock, you would say he has a nar­row trad­ing range, with a high floor and a low ceil­ing. Bar­ring some cata­clys­mic event, his ap­prov­al is un­likely to stay be­low 38 per­cent or above 46 per­cent for long, mean­ing that his polit­ic­al cap­it­al will re­main pretty low for the dur­a­tion of his pres­id­ency.
4. Obama's re­la­tions with Con­gress will re­main poor for the dur­a­tion of his time in of­fice, pretty much as they have been since his earli­est days in the White House. More spe­cific­ally, Obama and his White House have no re­la­tion­ship at all with the tea party and most con­ser­vat­ive Re­pub­lic­ans on Cap­it­ol Hill, an aw­ful re­la­tion­ship with the more es­tab­lish­ment Re­pub­lic­ans, and a dis­tant and un­com­fort­able re­la­tion­ship with con­gres­sion­al Demo­crats. Per­haps the title of the movie He's Just Not That In­to You pretty much de­scribes how the pres­id­ent's at­ti­tude to­ward his own party mem­bers seems to be, and their view of him has be­come pretty much re­cip­roc­al. It's hard to see how any of that changes either be­fore or after the 2014 midterms.
5. To the ex­tent that Con­gress and the pres­id­ent are un­able to agree on much le­gis­lat­ively, the Obama ad­min­is­tra­tion will try as much as pos­sible to af­fect policy through reg­u­lat­ory and ad­min­is­trat­ive means. This in turn is likely to set up even more fights with Con­gress.
6. Fi­nally, to the ex­tent that Wash­ing­ton isn't able to agree on and do much on some is­sues, state gov­ern­ments will at­tempt to step in­to the breach and ad­dress the is­sues them­selves when they can. That be­ing said, some of the worst ele­ments of par­tis­an­ship and fight­ing in D.C. seem to be in­fect­ing more state cap­it­als.
The bot­tom line is that if you have liked the last three years, you'll love the next three. If you haven't liked the last three years, you'll just have to suck it up; it isn't likely to change any­time soon.
What We're Following See More »
LEGACY PLAY
Sanders and Clinton Spar Over … President Obama
9 hours ago
WHY WE CARE
President Obama became a surprise topic of contention toward the end of the Democratic debate, as Hillary Clinton reminded viewers that Sanders had challenged the progressive bona fides of President Obama in 2011 and suggested that someone might challenge him from the left. "The kind of criticism that we've heard from Senator Sanders about our president I expect from Republicans, I do not expect from someone running for the Democratic nomination to succeed President Obama," she said. "Madame Secretary, that is a low blow," replied Sanders, before getting in another dig during his closing statement: "One of us ran against Barack Obama. I was not that candidate."
THE 1%
Sanders's Appeals to Minorities Still Filtered Through Wall Street Talk
11 hours ago
WHY WE CARE
It's all about the 1% and Wall Street versus everyone else for Bernie Sanders—even when he's talking about race relations. Like Hillary Clinton, he needs to appeal to African-American and Hispanic voters in coming states, but he insists on doing so through his lens of class warfare. When he got a question from the moderators about the plight of black America, he noted that during the great recession, African Americans "lost half their wealth," and "instead of tax breaks for billionaires," a Sanders presidency would deliver jobs for kids. On the very next question, he downplayed the role of race in inequality, saying, "It's a racial issue, but it's also a general economic issue."
DIRECT APPEAL TO MINORITIES, WOMEN
Clinton Already Pivoting Her Messaging
11 hours ago
WHY WE CARE
It's been said in just about every news story since New Hampshire: the primaries are headed to states where Hillary Clinton will do well among minority voters. Leaving nothing to chance, she underscored that point in her opening statement in the Milwaukee debate tonight, saying more needs to be done to help "African Americans who face discrimination in the job market" and immigrant families. She also made an explicit reference to "equal pay for women's work." Those boxes she's checking are no coincidence: if she wins women, blacks and Hispanics, she wins the nomination.
WEEKEND DATA DUMP
State to Release 550 More Clinton Emails on Saturday
19 hours ago
THE LATEST
Under pressure from a judge, the State Department will release about 550 of Hillary Clinton's emails—"roughly 14 percent of the 3,700 remaining Clinton emails—on Saturday, in the middle of the Presidents Day holiday weekend." All of the emails were supposed to have been released last month. Related: State subpoenaed the Clinton Foundation last year, which brings the total number of current Clinton investigations to four, says the Daily Caller.