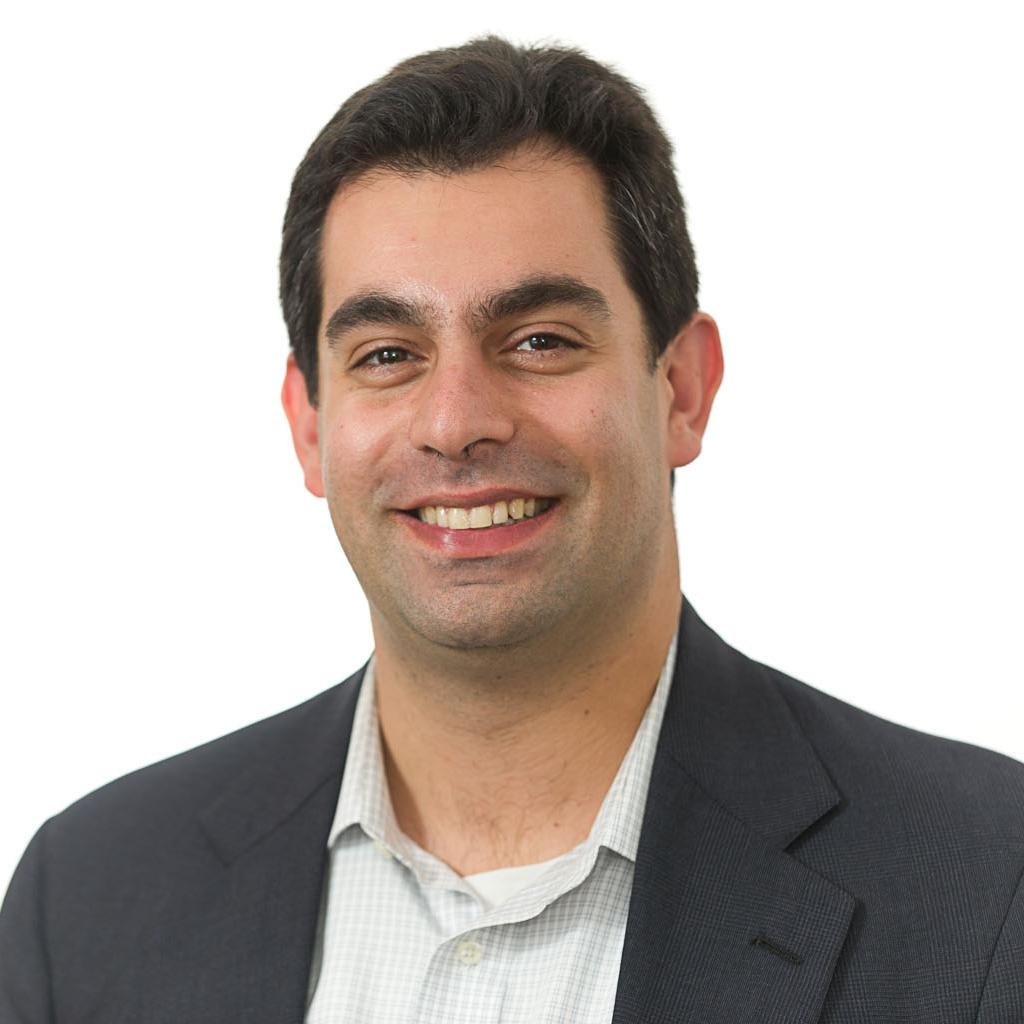 Col­or­ado and Vir­gin­ia are of­ten grouped as emer­ging Demo­crat­ic-trend­ing battle­grounds, full of the young, di­verse, af­flu­ent voters whom Re­pub­lic­ans have been los­ing ground with. Pres­id­ent Obama won both states twice, after they'd both been Re­pub­lic­an strong­holds for many dec­ades.
Something happened on the way to an emer­ging lib­er­al ma­jor­ity. Vir­gin­ia has con­tin­ued its trend left­ward, elect­ing an en­tire statewide slate of Demo­crats, in­clud­ing Gov. Terry McAul­iffe in last year's gov­ernor's race. But des­pite em­bra­cing marijuana leg­al­iz­a­tion, Col­or­ado has been the scene of a fierce back­lash against the na­tion­al Demo­crat­ic lead­er­ship on a host of is­sues that should make it a nat­ur­al base for a Re­pub­lic­an comeback. It also serves as a warn­ing sign of the lim­it­a­tions that Pres­id­ent Obama's co­ali­tion faces head­ing in­to the next pres­id­en­tial elec­tion.
In­deed, if Re­pub­lic­ans had foresight, they'd hold their 2016 pres­id­en­tial con­ven­tion in Den­ver — not Sin City — and their nom­in­ee would trum­pet the blow­back against gov­ern­ment act­iv­ism (and in­com­pet­ence) that has turned off so many voters to Demo­crats lately. And party lead­ers should be do­ing a much bet­ter job of re­cruit­ing fresh tal­ent in­to the state's com­pet­it­ive Sen­ate and gubernat­ori­al races, a gap­ing void in the oth­er­wise-sol­id Re­pub­lic­an re­cruit­ing ef­forts.
But the op­por­tun­it­ies are star­ing them right in the face. Obama hit a new low in job ap­prov­al in Col­or­ado in this month's Quin­nipi­ac sur­vey, at a miser­able 37 per­cent. Gal­lup found the pres­id­ent's year­long ap­prov­al rat­ing be­low the na­tion­al av­er­age, at 42 per­cent, 4 points worse than his show­ing in the Old Domin­ion and 9 points be­low what he won in 2012. Sen. Mark Ud­all, des­pite hav­ing a fam­ous last name, is strug­gling to pass 45 per­cent sup­port against a bunch of second-tier op­pon­ents. He has awk­wardly dodged ques­tions about wheth­er he'd wel­come an Obama cam­paign ap­pear­ance. Even Hil­lary Clin­ton would lose to Paul Ry­an in a (very) hy­po­thet­ic­al 2016 match­up, ac­cord­ing to Quin­nipi­ac.
With­in the state, the Demo­crat­ic prob­lems stem from an am­bi­tious lib­er­al agenda pushed through by an as­cend­ant le­gis­lat­ive ma­jor­ity. Col­or­ado was one of the rare swing states where the Le­gis­lature passed uni­ver­sal back­ground checks for gun pur­chases and am­muni­tion magazine lim­it­a­tions in the wake of the Sandy Hook mas­sacre. The back­lash has been severe, par­tic­u­larly out­side the state's urb­an cen­ters, lead­ing to suc­cess­ful re­calls of two Demo­crat­ic state sen­at­ors and the resig­na­tion of an­oth­er. Gov. John Hick­en­loop­er signed bills al­low­ing for driver's li­censes and in-state tu­ition for chil­dren of il­leg­al im­mig­rants and dropped in the polls — proof pos­it­ive that lib­er­al­iz­ing im­mig­ra­tion policies isn't a win-win is­sue, even for a Demo­crat.
En­vir­on­ment­al­ists were pleased when the gov­ernor signed le­gis­la­tion that raised the state's re­new­able-en­ergy stand­ards for rur­al co­oper­at­ives. But the ac­tion promp­ted deep op­pos­i­tion in the rur­al parts of Col­or­ado, with res­id­ents angry over in­creased util­ity costs. Con­trol of the state Sen­ate is up for grabs in 2014, with Demo­crats hold­ing onto a tenu­ous one-seat ad­vant­age.
All of this should give Demo­crats pause that Obama's poll-tested second term agenda — gun con­trol, new en­vir­on­ment­al reg­u­la­tions, im­mig­ra­tion re­form — has its polit­ic­al lim­it­a­tions, even in states with the types of voters who have trended to the Demo­crat­ic Party. Without sus­tained eco­nom­ic growth and with the bag­gage of Obama­care loom­ing large, the base is be­com­ing dis­en­chanted, and en­thu­si­asm is on the side of the op­pos­i­tion. The res­ults of those dis­con­tents already happened in Col­or­ado.
In Vir­gin­ia, where growth in the Wash­ing­ton sub­urbs has been fueled by gov­ern­ment and its con­tract­ors, cri­ti­cism against the ad­min­is­tra­tion has been muted. But in Col­or­ado, a liber­tari­an-minded Moun­tain West state where more people work in the private sec­tor, voters are ex­press­ing dis­sat­is­fac­tion with an act­iv­ist gov­ern­ment. (Col­or­ado's pro­por­tion of fed­er­al em­ploy­ees is half of Vir­gin­ia's, at just 2.3 per­cent.)
Col­or­ado is also demon­strat­ing, however, that the GOP op­pos­i­tion's mis­steps are still keep­ing Demo­crats in the game. The party's front-run­ning gubernat­ori­al can­did­ate is still Tom Tan­credo, an im­mig­ra­tion hard-liner, and Ud­all's lead­ing chal­lenger is Ken Buck, who fumbled away a golden op­por­tun­ity as a Sen­ate nom­in­ee in 2010 after com­par­ing ho­mo­sexu­al­ity to al­cho­hol­ism. Rep. Cory Gard­ner, one of the Re­pub­lic­an Party's top pro­spects, has shown no in­terest in run­ning for statewide of­fice. Without cred­ible can­did­ates, the most-prom­ising polit­ic­al en­vir­on­ment won't help much. That's a clear-cut les­son for Re­pub­lic­ans head­ing in­to the next pres­id­en­tial elec­tion.
"If we even win one of those of­fices, Col­or­ado could go Re­pub­lic­an in 2016," said Col­or­ado's former Re­pub­lic­an Party chair­man, Dick Wadhams. "But if we put up can­did­ates that ali­en­ate His­pan­ics and wo­men, there will be a hangover that goes in­to that 2016 pres­id­en­tial elec­tion and that would bode ill for Re­pub­lic­ans. So much is rid­ing on this elec­tion [in Col­or­ado] for the fu­ture of this party."
The Rocky Moun­tain State is a mi­cro­cosm of the state of na­tion­al polit­ics, circa 2014. Demo­crats hold the demo­graph­ic mo­mentum in Col­or­ado, but it's be­ing threatened by ideo­lo­gic­al over­reach. All Re­pub­lic­ans need are a few good can­did­ates and a party will­ing to show a prag­mat­ic side on so­cial is­sues like gay mar­riage. Whichever party wises up first will have an im­port­ant ad­vant­age head­ing in­to the next pres­id­en­tial elec­tion.
What We're Following See More »
CLINTON HERSELF COULD TESTIFY LATER
Judge Approves Deposition of Clinton Aides
1 hours ago
THE LATEST
"Judge Emmet G. Sullivan, of the United States District Court for the District of Columbia, approved a joint proposal presented by Judicial Watch and the State Department to take the depositions of officials" involved in the setup and use of Hillary Clinton's private email server, "including Cheryl D. Mills, Clinton's former chief of staff, Huma Abedin, a senior adviser to Clinton, and Bryan Pagliano, a State Department employee who serviced and maintained the server." He said Clinton could be deposed later on, though that may not be necessary.
'WORLD CLASS' ORGANIZATION
Trump Will Not Self Fund the General Election
1 hours ago
THE LATEST
Donald Trump will not self-finance his general election campaign as he did the primary season, instead relying on "his expansive personal Rolodex" to create what he called a "world-class finance organization." 
STATE HAS UNTIL MONDAY TO RESPOND
DOJ: North Carolina's CB2 Violates Civil Rights Act
2 hours ago
THE LATEST
Department of Justice officials told North Carolina Gov. Pat McCrory that "the law violates the U.S. Civil Rights Act and Title IX—a finding that could jeopardize billions in federal education funding. The department gave state officials until Monday to respond 'by confirming that the State will not comply with or implement HB2.'"
GOOGLE SEARCHES SPIKE
Libertarians Getting a Second Look?
16 hours ago