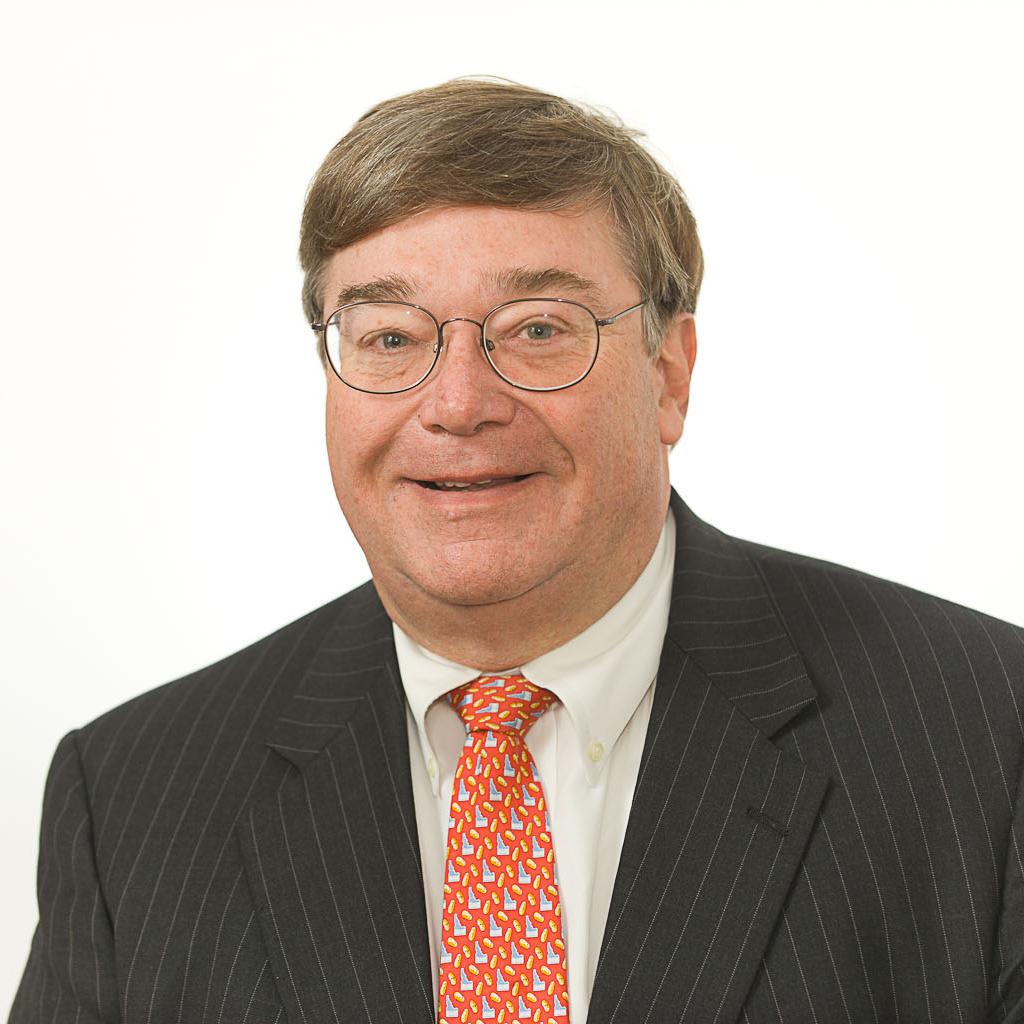 The Wash­ing­ton Post's Chris Cil­lizza cre­ated something of a stir re­cently with his column head­lined, "2014 Sen­ate races may be a ref­er­en­dum on Obama; if so, Demo­crats should worry."
Cil­lizza (a former Cook Polit­ic­al Re­port staffer) linked to the Gal­lup Or­gan­iz­a­tion's just-re­leased ag­greg­a­tion of all of its 2013 polling data, with Pres­id­ent Obama's job-ap­prov­al and dis­ap­prov­al num­bers broken down by state.
Cil­lizza ob­served that Obama has dis­ap­prov­al rat­ings over 50 per­cent in 10 of the 21 states where Demo­crats are de­fend­ing Sen­ate seats this year. The dis­ap­provals were over 55 per­cent in open Demo­crat­ic Sen­ate seat states in West Vir­gin­ia (67.3 per­cent), Montana (60.9 per­cent), and South Dakota (59.3 per­cent).
These dis­ap­prov­al num­bers can also be seen in the two states rep­res­en­ted by the most-en­dangered Demo­crat­ic in­cum­bents: Arkan­sas (57 per­cent), where Mark Pry­or is fa­cing the stiffest of all chal­lenges, and Alaska (55.4 per­cent), where Mark Be­gich is fight­ing for reelec­tion.
While Cil­lizza's point is hardly earth-shat­ter­ing, it is very im­port­ant and worth keep­ing in mind. As much as any­thing, midterm elec­tions tend to be a ref­er­en­dum on the in­cum­bent pres­id­ent. When voters are un­happy, they tend to vote to pun­ish the pres­id­ent's party's can­did­ates. If voters are sat­is­fied, they gen­er­ally find some oth­er basis on which to de­cide their vote. It may be un­fair, but that's the way it is.
As of late, Obama's num­bers have been lan­guish­ing in the low 40s, oc­ca­sion­ally dip­ping be­low 40 per­cent, while at oth­er times reach­ing as high as 45 or 46 per­cent. The pres­id­ent's dis­ap­prov­al num­bers gen­er­ally bounce around the 50 per­cent mark, half the time slightly high­er, the oth­er half a bit lower. Obama's ap­prov­al num­bers are al­most pre­cisely track­ing those of George W. Bush at this point in his pres­id­ency. But he is trail­ing far be­hind those of Ron­ald Re­agan, who at this point had ap­prov­al num­bers in the low 60s, and Bill Clin­ton, who was in the high 50s.
Giv­en this situ­ation, the chal­lenge for Demo­crat­ic can­did­ates is to en­sure that the fo­cal point of their cam­paigns is something oth­er than Obama (and, one might add, the Af­ford­able Care Act). In an op­tim­al situ­ation, Demo­crats should be able to put the fo­cus on their Re­pub­lic­an rivals' flaws or mis­cues, real or ima­gined, thereby de­flect­ing at­ten­tion from Obama and the gen­er­al dis­ap­prov­al that voters have with where the coun­try is go­ing. (The NBC News Polit­ic­al Unit re­cently found that the "right dir­ec­tion" num­ber has not ex­ceeded the "wrong track" in over 10 years, a start­ling sign of long-term dis­con­tent with the coun­try's lead­er­ship). Demo­crat­ic op­pos­i­tion-re­search con­sult­ants will need to really earn their paychecks this year.
At the same time, Re­pub­lic­ans can­not ob­sess over health care in this elec­tion. While polls show that voters dis­ap­prove of the Af­ford­able Care Act and don't think it will help them or the coun­try, they op­pose re­peal­ing or de­fund­ing it. They want it fixed, not thrown out, nor do they want to go back to square one. The smart Re­pub­lic­ans should be ar­guing for fix­ing the flawed law; the smart Demo­crats should ad­mit its im­per­fec­tions and seek to im­prove its short­com­ings. Alas, this is a dif­fi­cult task for a par­tis­an on either side of the aisle.
For Re­pub­lic­an can­did­ates and cam­paigns, it will be shame on them if they al­low the fo­cus to be put on them­selves, rather than on Obama and his ad­min­is­tra­tion's policies. To the ex­tent that the GOP con­tenders have thus far handed their op­pon­ents dam­aging am­muni­tion, they should as­sume that it will be used against them with max­im­um ef­fect­ive­ness. There is a reas­on why Re­pub­lic­ans have only de­feated three in­cum­bent Demo­crat­ic sen­at­ors in the last five elec­tions (Tom Daschle, Russ Fein­gold, and Blanche Lin­coln). Dur­ing the same peri­od, Demo­crats have knocked off 11 GOP in­cum­bents. To put it a dif­fer­ent way, go­ing in­to Elec­tion Day in 2010 — a great year for the GOP when they picked up a net six Sen­ate seats — there were sev­en Sen­ate races rated as Toss-Up by The Cook Polit­ic­al Re­port. Re­pub­lic­ans lost five out of sev­en. Two years later, there were 10 Toss-Up Sen­ate races, and the GOP lost eight of them. In re­cent years, Sen­ate Re­pub­lic­ans have had an un­usu­ally dif­fi­cult time knock­ing out Demo­crat­ic in­cum­bents, and have dis­pro­por­tion­ately lost the really close races. Part of the prob­lem has to do with the GOP's habit of nom­in­at­ing the wrong can­did­ates. An­oth­er big factor is that Demo­crats have done a bet­ter job slim­ing GOP Sen­ate can­did­ates than Re­pub­lic­ans have done trash­ing their Demo­crat­ic com­pet­i­tion.
What We're Following See More »
STAFF PICKS
History Already Being Less Kind to Hastert's Leadership
1 hours ago
WHY WE CARE
In light of his recent confessions, the speakership of Dennis Hastert is being judged far more harshly. The New York Times' Carl Hulse notes that in hindsight, Hastert now "fares poorly" on a number of fronts, from his handling of the Mark Foley page scandal to "an explosion" of earmarks to the weakening of committee chairmen. "Even his namesake Hastert rule—the informal standard that no legislation should be brought to a vote without the support of a majority of the majority — has come to be seen as a structural barrier to compromise."
'STARTING FROM ZERO'
Trump Ill Prepared for General Election
1 hours ago
THE DETAILS
Even if "[t]he Republican presidential nomination may be in his sights ... Trump has so far ignored vital preparations needed for a quick and effective transition to the general election. The New York businessman has collected little information about tens of millions of voters he needs to turn out in the fall. He's sent few people to battleground states compared with likely Democratic rival Hillary Clinton, accumulated little if any research on her, and taken no steps to build a network capable of raising the roughly $1 billion needed to run a modern-day general election campaign."
27TH AMENDMENT
Congress Can't Seem Not to Pay Itself
4 hours ago
WHY WE CARE
Rep. Dave Young can't even refuse his own paycheck. The Iowa Republican is trying to make a point that if Congress can't pass a budget (it's already missed the April 15 deadline) then it shouldn't be paid. But, he's been informed, the 27th Amendment prohibits him from refusing his own pay. "Young's efforts to dock his own pay, however, are duck soup compared to his larger goal: docking the pay of every lawmaker when Congress drops the budget ball." His bill to stiff his colleagues has only mustered the support of three of them. Another bill, sponsored by Rep. Jim Cooper (D-TN), has about three dozen co-sponsors.
THE QUESTION
How Far Away from Cleveland is the California GOP Staying?
5 hours ago
THE ANSWER
Sixty miles away, in Sandusky, Ohio. "We're pretty bitter about that," said Harmeet Dhillon, vice chairwoman of the California Republican Party. "It sucks to be California, we're like the ugly stepchild. They need us for our cash and our donors, they don't need us for anything else."
ATTORNEY MAY RELEASE THEM ANYWAY
SCOTUS Will Not Allow 'DC Madam' Phone Records to Be Released
5 hours ago
WHY WE CARE
Anyone looking forward to seeing some boldfaced names on the client list of the late Deborah Jeane Palfrey, the "DC Madam," will have to wait a little longer. "The Supreme Court announced Monday it would not intervene to allow" the release of her phone records, "despite one of her former attorneys claiming the records are "very relevant" to the presidential election. Though he has repeatedly threatened to release the records if courts do not modify a 2007 restraining order, Montgomery Blair Sibley tells U.S. News he's not quite sure what he now will do."