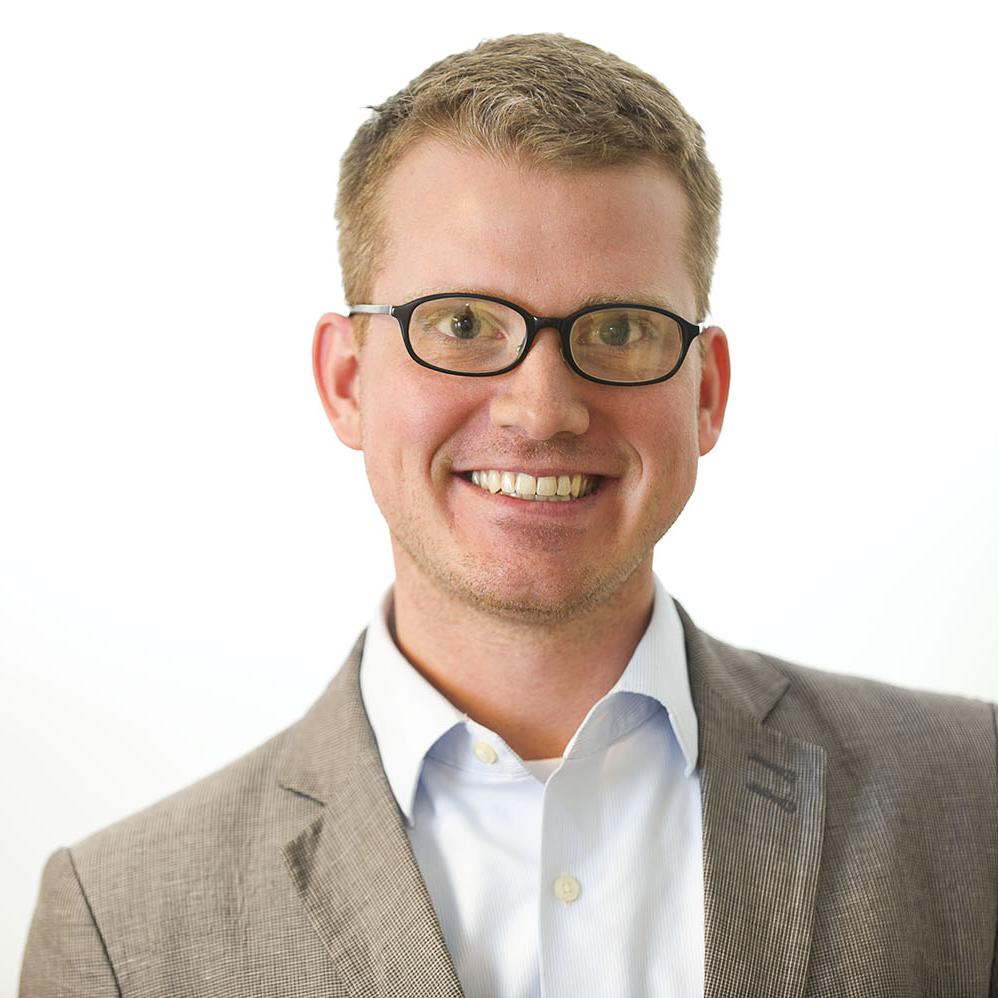 Con­gres­sion­al Demo­crats began the Obama ad­min­is­tra­tion with a deep bench on health care is­sues — one whose pas­sion and col­lect­ive ex­per­i­ence far out­stripped their Re­pub­lic­an ad­versar­ies. That dy­nam­ic has now al­most en­tirely re­versed.
Since their razor-thin Af­ford­able Care Act vic­tory, nearly all of the Demo­crat­ic law­makers most ex­per­i­enced and most pas­sion­ate on health care have either left Con­gress or an­nounced their plan to leave this year.
And that's a prob­lem for Demo­crats, giv­en that their pas­sage of Obama­care has handed them re­spons­ib­il­ity for health care for the next dec­ade. Re­pub­lic­ans, mean­while, will take every op­por­tun­ity to at­tack the law — and blame any and all of the health care sys­tem's prob­lems on it.
Henry Wax­man, the Cali­for­nia Demo­crat who shep­her­ded Obama­care through the House En­ergy and Com­merce Com­mit­tee, be­came the latest to head for the door Thursday when he an­nounced he wouldn't run again. In­clud­ing Wax­man, four of the five com­mit­tee chair­men who helped write the law are gone or leav­ing.
Demo­crat­ic lead­ers and com­mit­ted lib­er­als can and will still de­fend Obama­care polit­ic­ally, along with the ba­sic idea of uni­ver­sal cov­er­age. But there aren't many Demo­crats left who — like Wax­man and some of his de­part­ing Con­gres­sion­al col­leagues — are truly in­ves­ted in the ins and outs of the Af­ford­able Care Act as well as oth­er nitty-gritty health care is­sues. (Wax­man, along with Re­pub­lic­an Sen. Or­rin Hatch, es­sen­tially cre­ated the gen­er­ic-drug in­dustry.)
Take a look at this roster of Demo­crats who either chaired key com­mit­tees dur­ing the Obama­care de­bate or were oth­er­wise known for their in­volve­ment on health care is­sues:
SEN­ATE
Ed­ward Kennedy (chaired the Health, Edu­ca­tion, Labor, and Pen­sions Com­mit­tee; died)
Chris Dodd (ran the HELP Com­mit­tee while Kennedy was sick, re­tired)
Tom Har­kin (chairs the HELP Com­mit­tee now; re­tir­ing in 2014)
Max Baucus (chaired the Fin­ance Com­mit­tee dur­ing Obama­care markup; prin­cip­al au­thor of Obama­care; re­tired to be am­bas­sad­or to China)
Jay Rock­e­feller (No. 2 on Fin­ance Com­mit­tee; ad­voc­ate for Medi­caid; re­tir­ing in 2014)
HOUSE
Pete Stark (seni­or mem­ber of Ways and Means Com­mit­tee; ca­reer-long in­terest in health care; lost reelec­tion in 2012)
George Miller (Pelosi lieu­ten­ant; chaired Edu­ca­tion and Labor Com­mit­tee dur­ing Obama­care markup; re­tir­ing in 2014)
Henry Wax­man (chaired En­ergy and Com­merce dur­ing Obama­care markup; long ca­reer in health is­sues; re­tir­ing in 2014)
Allyson Schwartz (act­ive on Medi­care and the health care de­liv­ery sys­tem; re­tir­ing to run for gov­ernor of Pennsylvania)
And while Demo­crats' ranks have di­min­ished, Re­pub­lic­ans' have swelled.
There are now 21 mem­bers of the House GOP Doc­tors' Caucus (not all of them are doc­tors, but they're all health care pro­fes­sion­als), and some still prac­tice. Rep. Bill Cas­sidy, who's chal­len­ging Sen. Mary Landrieu, still sees pa­tients — many of them on Medi­caid — when he's back in his dis­trict, a fact he has em­phas­ized while at­tack­ing Landrieu for sup­port­ing Obama­care.
The ex­odus of ex­per­i­enced Demo­crat­ic law­makers also means a loss of ex­per­i­enced staffers, health care lob­by­ists noted. Some ex­per­i­enced health care aides cashed out after Obama­care passed, head­ing for luc­rat­ive lob­by­ing and con­sult­ing jobs, and some of those who re­mained will likely fol­low suit next year.
Com­mit­tees and lead­er­ship of­fices still need smart health care aides, as do in­di­vidu­al law­makers, but lob­by­ists are ex­pect­ing many of the long­time aides who worked for de­part­ing mem­bers to head for the exits them­selves.
Lob­by­ists said a hand­ful of Demo­crats, in­clud­ing Rep. Ron Kind, are carving out a place for them­selves in health care policy, and the party's ef­fort to down­play the is­sue in light of Obama­care's poor polling prob­ably isn't mak­ing it a very at­tract­ive place for am­bi­tious law­makers to dis­tin­guish them­selves.
In terms of elec­ted of­fi­cials, Sen. Ron Wyden is eas­ily Demo­crats' most prom­in­ent re­main­ing health care wonk. He's tak­ing over the Fin­ance Com­mit­tee, which has jur­is­dic­tion over most fed­er­al health care pro­grams, and was already one of the party's lead­ing health care thinkers.
Demo­crat­ic lead­ers haven't al­ways loved his ideas — the White House struck a deal with Re­pub­lic­ans that axed a Wyden pro­vi­sion from the Af­ford­able Care Act, and he ruffled some feath­ers by work­ing with Rep. Paul Ry­an on a plan to par­tially privat­ize Medi­care.
But he's un­deni­ably smart, and able to dis­cuss health care off the cuff. And it's not like Demo­crats have many oth­er op­tions, at least for now.
What We're Following See More »
STAYING RELEVANT TIL 2020?
Rubio May Run for Reelection After All
5 hours ago
SOCIAL ISSUES ROIL CONGRESS AGAIN
LGBT Amendment Sinks Energy and Water Approps
7 hours ago
THE LATEST
The House voted down the otherwise uncontroversial Energy and Water appropriations bill Thursday after Democrats succeeded in attaching an amendment affirming LGBT job discrimination protections for military contractors. More than 40 Republicans supported the amendment, but when it came to vote on the bill, 130 Republicans joined all but six Democrats to sink the bill. Speaker Paul Ryan said Democrats voting against the bill after securing the amendment shows their intention was to scuttle the process. Democrats, however, blamed other so-called poison-pill amendments for their votes against the bill. Nonetheless, Ryan said he intends to continue the appropriations process.
AKNOWLEDGING THE INEVITABLE
UAW: Time to Unite Behind Hillary
7 hours ago
THE DETAILS
"It's about time for unity," said UAW President Dennis Williams. "We're endorsing Hillary Clinton. She's gotten 3 million more votes than Bernie, a million more votes than Donald Trump. She's our nominee." He called Sanders "a great friend of the UAW" while saying Trump "does not support the economic security of UAW families." Some 28 percent of UAW members indicated their support for Trump in an internal survey.
SCREENING DELAYS
70,000 Have Missed American Airlines Flights This Year
7 hours ago
THE LATEST
"Airport screening delays have caused more than 70,000 American Airlines customers and 40,000 checked bags to miss their flights this year, an executive for the airline told a U.S. congressional subcommittee on Thursday. A shortage of staff and a surge in air travelers have created a nightmare scenario for the U.S. Transportation Security Administration (TSA), with airport wait times in places like Chicago stretching beyond two hours."
AP KEEPING COUNT
Trump Clinches Enough Delegates for the Nomination
9 hours ago
THE LATEST
"Donald Trump on Thursday reached the number of delegates needed to clinch the Republican nomination for president, completing an unlikely rise that has upended the political landscape and sets the stage for a bitter fall campaign. Trump was put over the top in the Associated Press delegate count by a small number of the party's unbound delegates who told the AP they would support him at the convention."