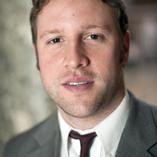 Aug. 25, 2014, 11:51 a.m.
House Re­pub­lic­ans have en­lis­ted Dav­id Rivkin to shep­herd their law­suit against Pres­id­ent Obama for al­leged ex­ec­ut­ive over­reach, hir­ing one of the ori­gin­at­ors of the leg­al the­ory un­der­pin­ning their ac­tion.
Speak­er John Boehner had been con­sult­ing with Rivkin in the run-up to his an­nounce­ment that he would sue the pres­id­ent for in­flict­ing in­sti­tu­tion­al in­jury against the House by act­ing uni­lat­er­ally. Now, Rivkin, a part­ner at Baker Hostetler in Wash­ing­ton, will have a chance to test how re­cept­ive the courts will be to that the­ory he out­lined with Flor­ida In­ter­na­tion­al Uni­versity Col­lege of Law pro­fess­or Eliza­beth Price Fo­ley.
"No Pres­id­ent is above nor should op­er­ate bey­ond the lim­its of the Con­sti­tu­tion," House Ad­min­is­tra­tion Com­mit­tee Chair­wo­man Can­dice Miller said in a state­ment. "The House of Rep­res­ent­at­ives, us­ing reg­u­lar or­der and the powers that the Con­sti­tu­tion has provided, calls upon our gov­ern­ment's sys­tem of checks and bal­ances and asks the ju­di­cial branch to ex­am­ine the Pres­id­ent's fail­ure to faith­fully ex­ecute the law."
The agree­ment caps pay­ments at $350,000 through Janu­ary 2015, and spe­cifies an hourly rate of $500 for the leg­al work, ac­cord­ing to the con­tract, signed by Rivkin, Miller, and House Gen­er­al Coun­sel Kerry Kirch­er.
Rivkin re­ferred ques­tions con­cern­ing the con­tract to the Ad­min­is­tra­tion Com­mit­tee.
House Demo­crats, mean­while, wasted no time de­cry­ing the suit as a waste of time and money. Demo­crat­ic Con­gres­sion­al Cam­paign Com­mit­tee Chair­man Steve Is­rael said in a state­ment that the suit shows that Re­pub­lic­ans have the wrong pri­or­it­ies.
"This out­rageous waste of tax­pay­er dol­lars is yet an­oth­er re­mind­er of House Re­pub­lic­ans' mis­guided pri­or­it­ies," Is­rael said. "Only in John Boehner's world does it make sense to pay law­yers $500 per hour to work on a par­tis­an law­suit while re­fus­ing to raise the min­im­um wage to $10.10 for hard­work­ing Amer­ic­ans try­ing to feed their fam­il­ies."
The next step will be fil­ing the text of the law­suit, which Boehner already has said will seek to paint Obama's ex­ec­ut­ive ac­tion delay­ing the man­date that all em­ploy­ers provide health in­sur­ance as a stip­u­la­tion of the Af­ford­able Care Act.
The biggest hurdle will be gain­ing stand­ing be­fore the court, ac­cord­ing to sev­er­al leg­al ex­perts. The ju­di­ciary is of­ten un­will­ing to jump in­to a dis­pute between the oth­er branches of the gov­ern­ment.
Sev­er­al ques­tions re­main un­answered, in­clud­ing where the law­suit will be filed. The United States Dis­trict Court for the Dis­trict of Columbia is the most ob­vi­ous ven­ue. But since the House voted to au­thor­ize the law­suit, it could be ar­gued that plaintiffs""in this case House mem­bers""reside in every dis­trict. It is pos­sible, then, that the suit could be filed in a dis­trict per­ceived to be more amen­able to a suit chal­len­ging Obama.
The con­ven­tion­al wis­dom is that a more con­ser­vat­ive area would be more will­ing to give stand­ing to a suit against a Demo­crat­ic pres­id­ent. However, Jonath­an Tur­ley, a law pro­fess­or at George Wash­ing­ton Uni­versity, said that is not ne­ces­sar­ily so. He said con­ser­vat­ive judges are ac­tu­ally less in­clined to grant stand­ing be­cause they be­lieve in a lim­ited role for the ju­di­ciary.
"In the past con­ser­vat­ives have been as­so­ci­ated with more nar­row stand­ing de­cisions," Tur­ley said.
Openly for­um-shop­ping could come with a back­lash too, Tur­ley ad­ded: "No judge wants to be viewed as an easy touch."
It also re­mains to be seen what kind of dam­ages Boehner and the House will seek. Courts are un­likely to grant an in­junc­tion re­vers­ing Obama's de­cision on the em­ploy­er man­date or pick­ing apart the ACA, Tur­ley said.
At any rate, it is pos­sible that the law­suit may still be work­ing its way through the ap­peals pro­cess when the man­date is fi­nally al­lowed to go in­to ef­fect, which would render any in­junc­tion moot.
In the end, the re­lief sought may be simply de­clar­at­ory""that is, a state­ment from the court that the pres­id­ent's ac­tion was un­con­sti­tu­tion­al.
{{ BIZOBJ (video: 5194) }}