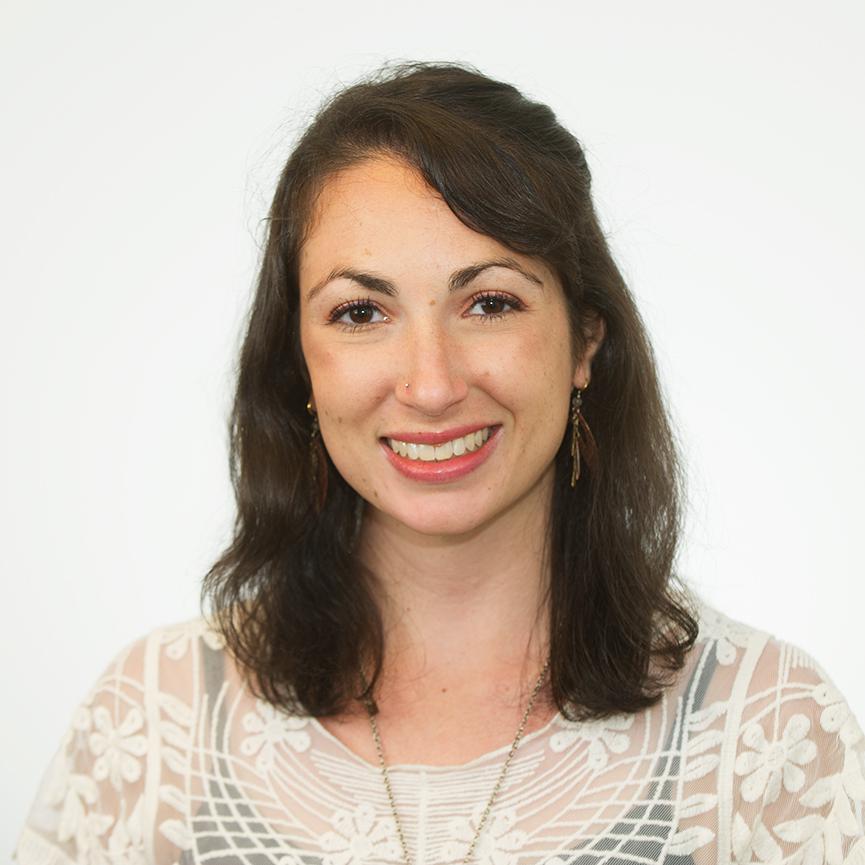 Once Cent­ral Amer­ic­an chil­dren step back in­to their home coun­try""of­ten after flee­ing gang re­cruit­ment, vi­ol­ence, and poor eco­nom­ic con­di­tions""they'll need some­where safe to go. And that's a prob­lem for the so-called North­ern Tri­angle coun­tries that have min­im­al so­cial ser­vices in place to handle an in­flux of chil­dren re­turn­ing from at­tempts at cross­ing the U.S.-Mex­ico bor­der.
As some law­makers call for speedi­er de­port­a­tion, ad­voc­ates say that without pro­grams and pro­tec­tions in place, re­pat­ri­ation could prove fu­tile.
"If you genu­inely be­lieve that you're go­ing to die stay­ing here, you're go­ing to keep try­ing. You're go­ing to try to sur­vive," said Eliza­beth Kennedy, an El Sal­vador-based Ful­bright Schol­ar who has been in­ter­view­ing young mi­grants as they re­turn home.
The U.S. isn't cur­rently de­port­ing un­ac­com­pan­ied minors at a rap­id rate, but it's an is­sue that will come up again in Con­gress after the Au­gust re­cess. And im­mig­ra­tion ana­lysts, non­profit work­ers, and re­search­ers are con­cerned.
"Trans­port­ing plane­loads of kids back is just set­ting the sys­tem up for fail­ure," said Amy Thompson, an im­mig­ra­tion policy ana­lyst. "I mean, there's really no real sys­tem in place now." And that won't pre­vent them from try­ing to enter the United States again, ac­cord­ing to Kennedy.
"There need to be ser­vices that ad­dress the reas­ons they left," she said. "There needs to be pro­grams for chil­dren and fam­il­ies that are afraid for their lives""either to go to a dif­fer­ent part of the coun­try or to be genu­inely pro­tec­ted. And that doesn't ex­ist right now."
Mark Krikori­an of the Cen­ter for Im­mig­ra­tion Stud­ies, a think tank sup­port­ing tight­er im­mig­ra­tion con­trols, said the U.S. should try to help cre­ate those pro­grams if it can. But he's doubt­ful they would be ef­fect­ive.
"My ques­tion is, I'm skep­tic­al that it would ac­tu­ally work," he said, "be­cause a lot of the money would just be stolen and much of what was left would just be wasted in oth­er ways."¦ If there's any­thing we can do that might have a real­ist­ic chance of re­du­cing re­cidiv­ism, I'm all for it. I'm just skep­tic­al that there's any­thing really like that that we can do from our end."
In Hon­dur­as, buses filled with fam­il­ies and un­ac­com­pan­ied minors caught in Mex­ico ar­rive in the coun­try about three times per week, ac­cord­ing to Juan Sheen­an, Cath­ol­ic Re­lief Ser­vices coun­try rep­res­ent­at­ive in Hon­dur­as.
Quickly, they're pro­cessed. The new ar­rivals are in­ter­viewed. Af­ter­ward, some head straight home to their com­munit­ies; oth­ers stay in the shel­ter for no more than two to three days.
Cath­ol­ic Re­lief Ser­vices works with part­ner agen­cies to provide a wel­come kit with food, drink, and money for trans­port­a­tion back to a new ar­rival's home com­munity, Sheen­an said.
But if the chil­dren are sent back in droves, Hon­dur­an of­fi­cials likely won't have the re­sources to ad­dress the re­turn of myri­ad planes filled with chil­dren, Sheen­an said. It's not as simple as say­ing, "Wel­come Back."
More staff­ing, med­ic­al sup­plies, food, and shel­ter would be needed, and that all costs money. Claims of po­ten­tial for ab­use or vi­ol­ence if a child is re­turned to their home com­munity should be in­vest­ig­ated, Sheen­an said.
"They're un­der­staffed now," he said. "So if we're talk­ing about thou­sands of people com­ing in on a daily basis, they're go­ing to need more in­vest­ig­at­ors, they're go­ing to need more shel­ters, and so on."
In El Sal­vador, re­pat­ri­ated chil­dren re­ceive an in­take in­ter­view and then are sent on their way with help get­ting home some­times provided. If it's late at night, they can stay at the shel­ter un­til morn­ing, Kennedy said. There's no ex­am­in­a­tion of the root causes of why the chil­dren left, nor are the chil­dren con­nec­ted with fol­low-up ser­vices.
Guatem­ala has the most of­fi­cial pro­cess of the three, ac­cord­ing to Kennedy. Chil­dren are re­ceived at one of two shel­ters. An in­ter­view with a child pro­tec­tion of­ficer, mi­gra­tion of­ficer, and a psy­cho­lo­gist en­sues. Chil­dren can stay in the shel­ters for up to 72 hours, trans­port­a­tion funds are provided if needed, and con­nec­tions are made with ser­vices if they ex­ist in the child's com­munity, Kennedy said.
But in all three coun­tries, more ser­vices would be needed to provide a safety net at home if the U.S. be­gins de­port­ing un­ac­com­pan­ied minors swiftly, and it takes time to es­tab­lish sus­tain­able pro­grams. An al­li­ance between the gov­ern­ment, non­profit com­munity, and private sec­tor would be im­per­at­ive to help re­pat­ri­ated chil­dren avoid be­com­ing caught in a web of vi­ol­ence and poverty back home, Kennedy said.
"The ques­tion is, 'Do I think the ca­pa­city could be built?' I do," Kennedy said. "But I don't think the United States should be de­port­ing chil­dren un­til that ca­pa­city ex­ists."
What We're Following See More »
STAFF PICKS
What the Current Crop of Candidates Could Learn from JFK
1 days ago
WHY WE CARE
Much has been made of David Brooks's recent New York Times column, in which confesses to missing already the civility and humanity of Barack Obama, compared to who might take his place. In NewYorker.com, Jeffrey Frank reminds us how critical such attributes are to foreign policy. "It's hard to imagine Kennedy so casually referring to the leader of Russia as a gangster or a thug. For that matter, it's hard to imagine any president comparing the Russian leader to Hitler [as] Hillary Clinton did at a private fund-raiser. … Kennedy, who always worried that miscalculation could lead to war, paid close attention to the language of diplomacy."
STAFF PICKS
Maher Weighs in on Bernie, Trump and Palin
1 days ago
WHY WE CARE
"We haven't seen a true leftist since FDR, so many millions are coming out of the woodwork to vote for Bernie Sanders; he is the Occupy movement now come to life in the political arena." So says Bill Maher in his Hollywood Reporter cover story (more a stream-of-consciousness riff than an essay, actually). Conservative states may never vote for a socialist in the general election, but "this stuff has never been on the table, and these voters have never been activated." Maher saves most of his bile for Donald Trump and Sarah Palin, writing that by nominating Palin as vice president "John McCain is the one who opened the Book of the Dead and let the monsters out." And Trump is picking up where Palin left off.