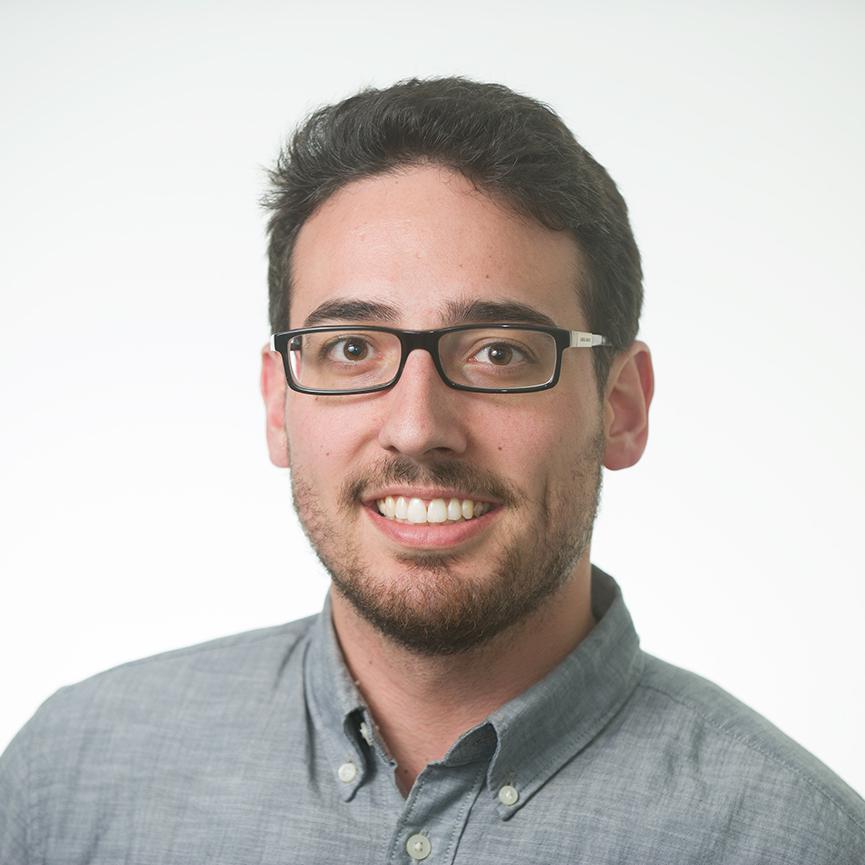 Con­gress is fight­ing again. But this time it's not about the gov­ern­ment shut­down or Obama­care. Well, it's kind of about Obama­care. We'll get to that later. No, this time, back from their long hol­i­day va­ca­tions, mem­bers of Con­gress are de­bat­ing wheth­er or not to ex­tend un­em­ploy­ment in­sur­ance for mil­lions of Amer­ic­ans.
So, for the next in­stall­ment of ex­plain­ing ma­jor polit­ic­al is­sues to all you pre­co­cious tweens out there who want to know a little more about Wash­ing­ton, here's our ex­plain­er on this de­bate that has the Cap­it­ol abuzz.
People are freak­ing out right now. What's go­ing on?
Well, the last time we talked, Con­gress was de­bat­ing a budget deal that even­tu­ally passed with a lot of sup­port from both Re­pub­lic­ans and Demo­crats. But one of the things that wasn't in­cluded in the bill that Pres­id­ent Obama signed was an ex­ten­sion of long-term un­em­ploy­ment in­sur­ance.
Whoa, whoa. Slow down. What's un­em­ploy­ment in­sur­ance?
So, when people lose their jobs, they can ap­ply through their home state for money to help them get by while they look for an­oth­er job. Now, they're not go­ing to get all the money they earned at their last job, but likely around half. The idea is that you shouldn't have to lose your house if you lose your job.
Where does this money come from?
It usu­ally comes from the tax­pay­er. The pro­gram is split down the middle between the state and fed­er­al gov­ern­ment, and is fun­ded through money col­lec­ted from taxes. That way, every­body helps run the pro­gram, be­cause one day you might be the one who be­ne­fits from the in­sur­ance.
If un­em­ployed people are try­ing to find a job, they could re­ceive money for up to 26 weeks. The pro­gram dates back to 1935 dur­ing the Great De­pres­sion.
Who doesn't get this in­sur­ance?
You have to have lost your job through no fault of your own. You also have to act­ively be look­ing for a job. People who worked part time, or were self-em­ployed, or were stu­dents don't qual­i­fy for the in­sur­ance. Also, people who were fired for mis­con­duct or are un­em­ployed be­cause they re­fuse to seek work don't get in­sur­ance.
Fine. But earli­er you said that the fight­ing is about people who are un­em­ployed for over 26 weeks.
You're pay­ing at­ten­tion! When the latest re­ces­sion star­ted in 2008, the fed­er­al gov­ern­ment began al­low­ing for this in­sur­ance bey­ond 26 weeks. They called it an emer­gency job situ­ation be­cause there were a lot more people who were long-term un­em­ployed. In 2007, there were 1 mil­lion long-term un­em­ployed Amer­ic­ans. Last spring, that num­ber peaked at 6.7 mil­lion. Now, there are about 4 mil­lion long-term un­em­ployed people in this coun­try. These people are usu­ally al­lowed to re­ceive in­sur­ance for up to 99 weeks.
OK, so what happened at the end of last year?
On Dec. 28, 1.3 mil­lion Amer­ic­ans who have been out of work and look­ing for a job for over 26 weeks stopped re­ceiv­ing un­em­ploy­ment in­sur­ance be­cause the pro­gram was not ex­ten­ded by Con­gress. Without this emer­gency in­sur­ance, an es­tim­ated ad­di­tion­al 3.5 mil­lion people will lose the ex­tra money they need while they act­ively look for jobs this year. There are now three times the amount of people look­ing for jobs than there are jobs out there.
Who doesn't like un­em­ploy­ment in­sur­ance?
His­tor­ic­ally, Re­pub­lic­ans have had prob­lems with un­em­ploy­ment in­sur­ance. If people are re­ceiv­ing money from the gov­ern­ment while they're out of work, it might take away their mo­tiv­a­tion to seek a job, some ar­gue. This lack of mo­tiv­a­tion is what is keep­ing people out of work, they say.
Demo­crats dis­agree, say­ing the ex­tra money makes their job search easi­er. "I can't name a time where I met an Amer­ic­an who would rather have an un­em­ploy­ment check than the pride of hav­ing a job," Obama said Tues­day. Ad­di­tion­ally, Demo­crats say that if these un­em­ployed people don't re­ceive money, they won't be able to spend money, and there­fore won't be able to cre­ate oth­er jobs and help the eco­nomy on the whole.
Are Re­pub­lic­ans still ar­guing against this?
As you can ima­gine, vot­ing against in­sur­ance for out-of-work people isn't very pop­u­lar in polit­ics. Demo­crats are already gear­ing up to at­tack Re­pub­lic­ans for push­ing back on the in­sur­ance.
So, now, many Re­pub­lic­ans have said they would vote to ex­tend long-term un­em­ploy­ment in­sur­ance. That is, if it were paid for some­how.
Since long-term un­em­ploy­ment in­sur­ance was ori­gin­ally viewed as an emer­gency meas­ure, it nev­er needed ex­tra fund­ing from Con­gress. The pro­gram was passed nearly a dozen times with no strings at­tached. But the re­ces­sion is over, and many Re­pub­lic­ans don't think this is­sue is an emer­gency any more. So, it has to get paid for some­how, they say.
How would they pay for it, then?
That's where Obama­care plays in. On Tues­day morn­ing, the top Re­pub­lic­an in the Sen­ate, Mitch Mc­Con­nell, pro­posed a one-year delay of the health care law's in­di­vidu­al man­date. There have been oth­er pro­pos­als, but over­all it doesn't look like a bill would pass the Re­pub­lic­an House without some spend­ing cuts.
So, what is Con­gress de­bat­ing now?
The cur­rent bill, which is be­ing de­bated in the Sen­ate, would ex­tend this in­sur­ance for three months. The au­thors, Demo­crat Jack Reed of Rhode Is­land and Re­pub­lic­an Dean Heller of Nevada, say it buys time for a big­ger bill. Both sen­at­ors come from states with high un­em­ploy­ment — around 9 per­cent, com­pared with 7 per­cent na­tion­ally. The bill, which costs about $6.4 bil­lion, doesn't say how Con­gress would pay for the in­sur­ance, though.
For now, the Sen­ate will de­bate how to pay for the meas­ure. It's still un­clear if this can pass the House and then reach the pres­id­ent's desk to sign. It's not even all set to go in the Sen­ate yet.
So, it's not close to be­ing over?
For now, not really. But did you un­der­stand?
Yep! But, it could have used .gifs.
Fine.
What We're Following See More »
"CLINTON MUST BECOME THE NEXT PRESIDENT"
Bernie Sanders Seeks to Unite the Party
6 hours ago
THE DETAILS
Instead of his usual stump speech, Bernie Sanders tonight threw his support behind Hillary Clinton, providing a clear contrast between Clinton and GOP nominee Donald Trump on the many issues he used to discuss in his campaign stump speeches. Sanders spoke glowingly about the presumptive Democratic nominee, lauding her work as first lady and as a strong advocate for women and the poor. "We need leadership in this country which will improve the lives of working families, the children, the elderly, the sick and the poor," he said. "Hillary Clinton will make a great president, and I am proud to stand with her tonight."
"MUST NEVER BE PRESIDENT"
Elizabeth Warren Goes After Donald Trump
7 hours ago
THE DETAILS
In a stark contrast from Michelle Obama's uplifting speech, Massachusetts Senator Elizabeth Warren spoke about the rigged system plaguing Americans before launching into a full-throated rebuke of GOP nominee Donald Trump. Trump is "a man who has never sacrificed anything for anyone," she claimed, before saying he "must never be president of the United States." She called him divisive and selfish, and said the American people won't accept his "hate-filled America." In addition to Trump, Warren went after the Republican Party as a whole. "To Republicans in Congress who said no, this November the American people are coming for you," she said.
FLOTUS OFFERS STRONG ENDORSEMENT OF CLINTON
Michelle Obama: "I Trust" Hillary Clinton
7 hours ago
THE DETAILS
"In this election, and every election, it's about who will have the power to shape our children for the next four or eight years of their lives," Michelle Obama said. "There is only one person who I trust with that responsibility … and that is our friend Hillary Clinton." In a personal and emotional speech, Michelle Obama spoke about the effect that angry oppositional rhetoric had on her children and how she chose to raise them. "When they go low, we go high," Obama said she told her children about dealing with bullies. Obama stayed mostly positive, but still offered a firm rebuke of Donald Trump, despite never once uttering his name. "The issues a president faces cannot be boiled down to 140 characters," she said.
SANDERS BACKER CONFRONTS STUBBORN SANDERS SUPPORTERS
Sarah Silverman to Bernie or Bust: "You're Being Ridiculous"
8 hours ago
THE DETAILS
Many Bernie Sanders delegates have spent much of the first day of the Democratic National Convention resisting unity, booing at mentions of Hillary Clinton and often chanting "Bernie! Bernie!" Well, one of the most outspoken Bernie Sanders supporters just told them to take a seat. "To the Bernie-or-bust people: You're being ridiculous," said comedian Sarah Silverman in a brief appearance at the Convention, minutes after saying that she would proudly support Hillary Clinton for president.
'INEXCUSABLE REMARKS'
DNC Formally Apologizes to Bernie Sanders
13 hours ago
THE LATEST
The Democratic National Committee issued a formal apology to Bernie Sanders today, after leaked emails showed staffers trying to sabotage his presidential bid. "On behalf of everyone at the DNC, we want to offer a deep and sincere apology to Senator Sanders, his supporters, and the entire Democratic Party for the inexcusable remarks made over email," DNC officials said in the statement. "These comments do not reflect the values of the DNC or our steadfast commitment to neutrality during the nominating process. The DNC does not—and will not—tolerate disrespectful language exhibited toward our candidates."